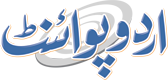 Undergraduate Scholarships for Pakistani Students in 2020
For helping students in their education, there are a lot of organizations. Therefore students who have financial issues can solve their problems. Moreover, these organizations offer full or partial scholarships for the candidates.
Furthermore, Undergraduate Scholarships help thousands of students per year. Further, these scholarships act as a support and back power for candidates to achieve a good education in Pakistan. Specifically, due to these incredible actions, foreign universities are also helping needy students in Pakistan.
Generally, with the scholarship criteria, there is another invention in checking the eligibility of candidates. Keenly, there are interviews that the organizations hold for students to check their speaking skills. Moreover, this achievement has changed the procedures for selecting the candidates for scholarships.
At many places of job, there is the least requirement of a Masters or Bachelors. But with the increase in admission fees, candidates switch their careers off, undoubtedly. Therefore, these scholarship organizations have performed a fundamental role in building and uprooting educational programs and quality in Pakistan.
Undergraduate Scholarships in Pakistan
Specifically, in Pakistan, there are many scholarships providing institutes and organizations. Therefore, students have a variety to avail and make their careers bright. Furthermore, the government of Pakistan is taking very much interest in the student's career building.
Every year the Higher Education Commission announces a lot of scholarships in institutes, specifically. A significant part of the fund is managed for the needy and scholars of Pakistan, most probably. Further, millions of students apply for such Undergraduate Scholarships.
Eligibility criteria for selecting candidates
Every institute and every organization has a criterion for selecting the students. Therefore they have set up a procedure for determining the eligibility level of the candidates. Furthermore, the eligibility criteria for applying in Undergraduate Scholarships are the following:
Firstly, applicants must be studying in Bachelors's or doing under graduation.
Further, students must have 60% marks or CGPA above 2 for applying for scholarships.
Moreover, the income of a student's guardian must be below 30 thousand.
Furthermore, the age limit of candidate is 22 years
Candidates must apply before the ending date, notably.
Further, the foreigners must submit their equivalent degree to an institute for scholarships.
The domicile of the student must be with Pakistan nationality, specifically.
The candidates who are receiving scholarships before are not eligible at all mainly.
Conclusion:
I conclude that Undergraduate Scholarships are hoped for those who want to make their futures bright. Further, candidates with a low profile can apply for scholarships along with checking the essential eligibility criteria. Furthermore, now, students can fulfill their dreams of high education and achieve their financial issues also.
Latest Comments
I want to apply this scholarship
By: Sonia on 15-12-2020