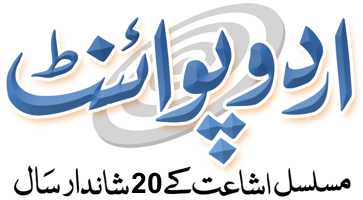 2020 Results Online - Find Any Result of Pakistan
Find any result online, find exams results of any class, any education board and university of Pakistan. Complete database of every latest and old result of Primary, Middle, Ninth Class, Matric, FSC, FA, ICOM, ICS, BA, BS, BCOM, BSC, MA, MSC, MCOM, LLB, B.Ed, M.Ed, MBA, MIT, CA, ACCA, MPhil, MS CS, PhD, PGD, ADP, BS SE, MS. Simply select your class below, and get the latest result. Complete archives of old results is also available for reference. Simply enter the roll number and get the latest results.
Latest Comments
i want check result my son roll no 644339 2017
By: Samir Muhammad on 23-05-2020
i want check my son result 2017 hssc2 roll no 644339
By: Samir Mohammad on 23-05-2020
matric result chahiye hamain roll no 154118
By: Sadaf on 17-05-2020
I need my check result pless
By: Mudassir Khan on 15-05-2020
9th class result
By: Asad on 11-05-2020
2017 5th broad class result
By: Muhammad Younas on 03-05-2020
Mujhe 2016 supply icom ka result maloom krna h roll no 337305
By: Faiza Khalil on 14-04-2020
88298114 check this roll no results 8 class board bwp
By: Ali on 10-04-2020
Chek All classes Result please visite our website
By: Abdul Ghaffar on 10-04-2020
Pakistan Zindabaad
By: Muhammad Huzaifa on 05-04-2020
send me my result ali haidar roll no 87-129-111
By: Ali Haidar on 04-04-2020
Good result
By: Muhammad Hamza Ilyas on 31-03-2020
Plz mujhey 8th class 2018 ka ressult chaye roll nmbr 89142103 hai
By: Nazia Bilal on 30-03-2020
Duaa Fatima wah cantt
By: Fg No 8 on 28-03-2020
M 2006 m exam diya the 21535 roll number ha kasy check kron online
By: Waqas Anjum on 16-03-2020
2019 main Urdu Sargodha University k paper dia ab mujhe apna roll number yad Ni .ab result check kase help me
By: Mehmood Shehzad on 14-03-2020
no result found
By: Abbas on 10-03-2020
I want to see the results of the 5th class board exam shahiwal 2018
By: Abdul Rehman on 10-03-2020
my detail marks certificate lost
By: Abdul Qayum on 09-03-2020
my roll num slip are lost and cheack my result
By: Abdul Qayum on 09-03-2020
MY ROLL NOM SLIP ARE LOST AND CHEAK MY RESULT
By: MUHAMMAD NUMAN ILYAS on 28-02-2020
plz. i want to check result of my son Nasir Ahmed from sba sindh for the test of scolorship held on on 16 02 2020 at Benazir public school girls at city Nawab shah Sba
By: Nisar Ahmed on 25-02-2020
I WANT TO CHECK MY RESULT
By: REHAN ALI on 25-02-2020
Thanks.
By: Shahzad on 24-02-2020
1114451 result surch plzzz thank uu
By: Khadija Bibi on 24-02-2020
Hello mera Yaar Sab Kuchh gum ho gaya hai
By: Khalid Iqbal on 19-02-2020
I want to check my result
By: Shehzad on 09-02-2020
I want to check my result class 9th roll number 611769 Balochistan board quetta 2019
By: Sam on 04-02-2020
I want to check my sepplymentry result bise lhr board class father name. Abdul Ghafoor.
By: Ali Zain on 04-02-2020
I loss my registration please check and confirm my registration no
By: Danish Fiaz on 03-02-2020
Check result and percentage
By: Rohan Ali on 03-02-2020
Check result by name wise
By: Hamza Wazir on 29-01-2020
Plz i check my result of martic 2017 plz help me because i cannot remamber my roll number plz give me my roll number my Admission last date is 30 sooo plz
By: Fiza Naseer on 27-12-2019
result faor 9th class in sindhi mideum
By: Rehan Jamali on 11-12-2019
I wanna check my result 1st part my name is Muhammad Aamir Bashir
By: Muhammad Aamir Bashir on 16-11-2019
How i can check my fa result part 2, 2015 Bise Abbotabad even I forgotten my roll number . Name Muhammad Islam s/o Sherdan . if find please informe me thanks 😢😢
By: Muhammad Islam on 13-11-2019
I want to chek the result of BSC part 1 BISE bahawu
By: Ifat on 06-11-2019
i want to check my FSC result of year 2018 , roll no 421606
By: M.Usman on 25-10-2019
Check results
By: Anas on 17-10-2019
I Want to check my metric result 2018 by Name: Usman Majeed Father Name: Muhammad Akram
By: Usman Majeed on 14-10-2019
I WANT TO CHECK RESULT IN CLASS 9TH BY NAME
By: AMNA BASHIR on 09-10-2019
how much time 9th result show sukkur ?
By: M Jamil on 24-09-2019
I want to check 5th class result as was announced in 2018 of my daughter ishaa kaneez student of Fatima Jinnah public school dings tehsil kharian district gujrar
By: Syed Tariq Mahmood on 06-09-2019
I want my check result Fa 2019 562127
By: Iqraa on 05-09-2019
I want to check my result 12th Bise bwp
By: Muhammad Ramzan on 04-09-2019
ka result chek
By: Muhammad Awais on 04-09-2019
I want to check my sister result 2013 How can I check ?
By: Sonia on 23-08-2019
I forget my rol no ba part 1 2019
By: Rahila Khousar on 22-08-2019
I want to check my 9 result
By: Abdullah Manzoor on 19-08-2019
I want to check my result 9th class Roll no 563204
By: Ahmad Hassan Awan on 19-08-2019