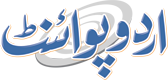 List of Schools in Sialkot
Sialkot has thousands of registered schools, including government schools, semi govt schools, charity schools and private schools. These schools provide education to thousands of students in Sialkot, you can see the list of 2000 schools in Sialkot. We have compiled complete information of every school, which includes admission details, teachers names, school address, contact phone number, facilities offered, classes details and syllabus information.
Latest Comments
Result
By: Muhammad Azam on 22-08-2023
GOOD
By: Bilal Baig on 01-06-2023
Government high school head marala
By: Haseeb Ahmad on 24-05-2023
Government high school headmarala
By: Haseeb Ahmad on 24-05-2023
Sir I didnt found my GHS Muslim High School Karim Pura near Fort of Sialkot
By: Abuzar on 21-03-2023
Good
By: Abu Bakar on 05-11-2021
GPS JHATTA MODEL SCHOOL- YOU DID NOT EDIT IN YOUR LIST WHY?
By: IMRAN on 28-02-2021
SIR I COULD NOT FIND (GPS MODEL JHATTA) PLEASE EDIT IN THIS LIST.
By: Imran on 27-02-2021