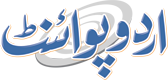 Jaguar International Cars Price in Pakistan, Latest Models, Prices 2023
Check out Jaguar International Cars prices in Pakistan. At UrduPoint, you can know the Jaguar latest international car model prices in Pakistan 2023. Jaguar is a leading international automotive brand in Pakistan with a wide range of cars. Pakistanis trust Jaguar International cars because of fuel efficiency, driving performance, ample space, and luxurious exteriors. Let's find out Jaguar international cars price in Pakistan and the latest international models of all your favorite cars by Jaguar.
Browse By Models
Car Brands
Car Categories
Jaguar International Cars Price in Pakistan
New and used Jaguar international cars are available in Pakistan. You can check the latest prices of all international Jaguar cars in Pakistan 2023 as prices change regularly. Also, you can compare different Jaguar international cars at UrduPoint for their specifications and prices.
This section of Jaguar international cars prices in Pakistan lets you make an informed decision when buying an international Jaguar car in Pakistan.