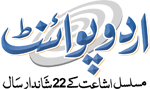 Mobile Prices in Pakistan - 2023 Today Mobile Price in Pakistan
If you are looking for Mobile Prices in Pakistan, you are at the right page. Here you can find all the Mobile Prices in Pakistan. We have listed mobile phones in different price ranges. You can also search any mobile in our search bar. Scroll down to find related Mobile and technology news and additional tips and tricks.
Urdu Point brings you all the information that you need about mobile phones. You can find any information regarding any mobile phone of any mobile brand in Pakistan. For example, mobile prices in Pakistan, mobile specs, and mobile reviews in Urdu and video form, etc are all available over here. You can also get different mobile tips and tricks and Urdu news about mobile phones. Moreover, you can find mobile phones within your price range and with preferred specs and camera range as well. You can also compare different mobile phones with each other to decide which one is better for you.
In this era of advanced technology, mobiles are a very common device that almost everyone owns. Talking about smart phones specifically, they connect you to the global village the world has now become with the advent of internet. There is hardly anyone you see roaming around without a smart phone.
With every passing day, technology is being improved and new specs are being introduced in mobiles. In order to keep pace with the advanced technology, the world looks forward to the innovative mobiles and tends to buy them. But purchasing a mobile phone is not at all easy when you have so many mobile brands with a wide range of prices in Pakistan and specifications. Exploring all of this is a great deal itself. Now there's no need to worry about it as this page enlists all mobile brands in Pakistan like Samsung, Huawei, Oppo, Vivo, Nokia, Xiaomi, Infinix , Apple, Tecno, Qmobile, Lenovo, Sony, LG, Meizu, OnePlus, Telenor, Alcatel, HTC, Microsoft, Rivo, Haier, Mobilink JazzX, Motorola, Blackberry, Voice, iNew, Ophone, Calme, Gright, Megagate, General, Gfive, Club and Sony Ericsson along with their prices, specs, pictures, and video reviews.
As the innovations are introduced in mobile phones, the prices of mobiles in Pakistan keep varying with time to time. Mobiles with dual sim, triple sim, wifi, Bluetooth, without camera, FM radio, 3G, and 4G are launched in the market with different price ranges in rupees. This section provides you with all the latest prices of mobiles that are regularly updated according to the market prices of mobiles.
Tips and tricks related to mobile phones like codes for sharing, checking, recharging, and getting advance mobile balance; for blocking numbers on call and sms; putting caller tunes; checking international call rates and subscribing internet packages, for different mobile networks; Telenor, Warid, Jazz, Zong and Ufone are all provided in this section as well.
News in Urdu about mobiles and gadgets, applications, extensions, 3G and 4G is also provided in this section to keep the people informed about the latest innovations in the field of technology. The notification tool can be used to stay updated about the latest news regarding mobiles.
Mobiles are categorized here according to different price ranges, camera ranges, and preferred specifications like dual sim, triple sim, wifi, Bluetooth, without camera, FM radio, 3G and 4G. The mobile brands tend to launch phones with new and advanced features to fascinate the mobile users. To check which one will do better for them, they compare mobiles in terms of their mobile prices in Pakistan and specs.
Visit the website of Urdu Point to stay updated of all the latest mobile prices and specifications of all the brands in Pakistan.