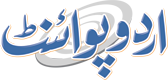 Islamic Date Today - Today Hijri Date Calendar
What is the Islamic Date today - Find accurate today's Hijri date of Muslim year 1445 and Gregorian English year of 2023. Accurate monthly and yearly Islamic calendar for 2023. Find current Islamic month and day information worldwide.
Today Islamic Date
24 Djumada l-Ula 1445
Today English Date
09-12-2023
Check Islamic Calendar 2023

Check Islamic Events 2023

Namaz Timings Worldwide
Quran Online
Today Islamic Date of 1445 Hijri year, Most accurate Muslim date of today, according to the Islamic calendar 2023. Full monthly Calendar is given also for your reference to get the accurate idea of the current date all over the world. So either you are in Pakistan, UAE, Saudi Arabia, India, USA, UK or anywhere in the world you can get the most accurate current Islamic date.
Both Islamic calendar and Gregorian calendar have 12 months, however the Gregorian calendar starts with January, and Muslim new year starts with Muharram, the days in Hijri Calendar are less as well, Hijri year consists of 354-355 days and Gregorian year consists of 365-366 days. The Islamic months are Muharram, Safar, Rabi al-awwal, Rabi al-thani, Jumada al-awwal, Jumada al-thani, Rajab, Shaban, Ramadan, Shawwal, Dhul Qadah and Dhul Hijja.