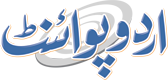 Urdu Poetry, Urdu Shayari & Best Poetry in Urdu - UrduPoint
Urdu Poetry - Poetry in Urdu is the most traditional and most pleasing way to demonstrate your love and affection to everybody. Don't wander here and there to find poetry in Urdu text and shero Shayari according to your taste and feelings. You can read UrduPoint's stunning collection of deep Shayari in Urdu, ghazals, and many more written by famous and legendary poets of the subcontinent (Pakistan and India) and other countries. The well-known poets of Urdu poetry in Urdu text are Allama Muhammad Iqbal, Mirza Ghalib, Ahmad Faraz, Parveen Shakir, Wasi Shah, Bano, Mir Taqi Mir, and so on.
Urdu Poetry
Urdu poetry in Urdu text is known as the language of emotions and love. Poets and other people transform their feelings into words that form the poetry that we read. Everyone likes Shayari in Urdu, especially those who understand the deep meaning written in the Urdu language. Among all, love poetry in Urdu, romantic poetry in Urdu, and funny poetry in Urdu are the famous categories of beautiful Urdu poetry.
Urdu Shayari footprints are found in all languages of the world. But it is most prevalent in Pakistan and India because Urdu is their first language, and they can understand the meaning well. From the advent of the sub-continent, people were amused by poetry written in popular languages of that time. We may find many popular poets from history as well as observe different types of poetry. The most famous of that era was Allama Iqbal Urdu poetry.
People love to read poetry in Urdu and also listen to poetry from poetry writers. The emperors also hired poets in the courts and got recreation from poetry in their free time. At UrduPoint, you can do Urdu poetry text copy of that era and share it with others through poetry in Urdu copy paste.
Type of Urdu Poetry or Urdu Shayari
Urdu poetry is divided into different types, while poetry in Urdu romantic is the most popular one. Romantic Urdu poetry has both past and present deep thoughts. Other poetry forms include sad poetry in Urdu, funny Urdu poetry, Urdu Islamic poetry, Urdu Bewafa poetry, and Urdu poetry love.
Poetry in Urdu 2 lines is the way to convey emotional sentiments in a few words. Its famous form is sad poetry in Urdu 2 lines. You can do 2 line Urdu poetry copy paste for UrduPoint. So Urdu deep poetry categories are also as much as people's feelings. However, love is an eternal feeling that can never fade away, and it is one of the strongest human emotions. Therefore, the best Urdu poetry is deeply immersed in love and appreciated by people with strong love emotions.
If you are in lovely poetry reading mood, we have a collection of famous poets such as Mirza Ghalib, Mir Taqi Mir, and Mir Dard poetry in Urdu love at UrduPoint.
In the past, poets used to write poetry on social issues such as poverty and slavery. Moreover, other than that, they have been writing on cultural topics as well. Many poets also love writing Islamic poetry in Urdu, sad Urdu poetry, attitude Urdu poetry, bewafa Urdu poetry, poetry in Urdu for friends, and Urdu birthday poetry.
Urdu Poetry Topics
Poets have a very sensitive nature because they observe the simplest and delicate social aspects. You can find that sensitivity in the Allama Iqbal poetry in Urdu. At UrduPoint, we try to bring unique and uncommon Urdu best poetry for you.
Sometimes, we like to read Urdu sad poetry 2 lines or Urdu romantic poetry in a sad mood. Moreover, Mirza Ghalib is one of the best poets who devoted his whole life to writing poetry in all genres. Also, other prominent individuals are Ahmad Faraz, Faiz Ahmad Faiz, and Mir.
Many positive changes have come in the Urdu language and developed many different genres like Qawali, Manqabat, Rubai, etc. At present, people not only prefer to read poetry but also like to attend poetry gatherings. Therefore, you will feel the touch of all types of poetry in those gatherings like Urdu poetry romantic, Urdu sad poetry, Urdu poetry on social issues, Urdu cultural poetry, and Urdu love poetry.
To read the best collection of Urdu poetry, ghazals, and Shayari, UrduPoint is the best platform.
People's Choice Urdu Shayari
Most people are interested in Urdu Shayari, such as love, sad, bewafa, friendship, social, etc. People from Pakistan and India were the most interested in love poetry and still are. However, some other Urdu poetry forms such as Qasida, Nazms, Rubai, ghazals are prominent among poetry lovers.
It is a straightforward concept that poets wrote poetry according to their interests and nature. Similarly, some poets worked on more than one genre: sad, funny, love, romance, political, Sufi, batish, etc. Nowadays, many people share their emotions with family, loved-one, and friends with the help of shero Shayari.
You can also read the latest Urdu poetry from the new young poets here because poetry by youngsters is getting fame among the readers day by day.
Top Poets of Classical Urdu era
Everyone is familiar with the name of Mirza Ghalib. The people who like to read about the imagination of love and beauty were the lovers of Mirza Ghalib's poetry. So you can feel the touch of love, romance, and beauty by the ghazals of Mirza Ghalib.
Besides, Mir Dard and Mir Taqi Mir Shayari are famous for Urdu poetry sad amongst heartbroken. However, you can read the poetry of your most-loved poets here in categories in ghazals, two lines poetry, and four lines poetry. The poetry of Allama Iqbal in Urdu is also famous for social issues.
In short, the trend has changed a little bit, but the concept is the same. Nowadays, people like to read two lines of poetry instead of lengthy ghazal Shayari. The reason is social media, and people have a shortage of time. People demand the best poetry in Urdu and two lines Urdu Shayari to exhibit poetry on social sites as Urdu poetry status, i.e., on Facebook or WhatsApp. However, it's also time-saving as they pick up the theme of ghazals or nazams in two lines poetry.
You can also read a vast collection of Two lines and four lines poetry at UrduPoint.