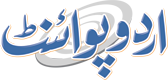 Sad Poetry, Sad Shayari in Urdu, Best Sad Poems (Updated Collection)
Sad poetry or sad shayari - it affects your mind, soul, emotions, and feelings right at the same time. Sad poems are considered the source of telling one's feelings for others. There are different aspects that poets may counter in their lives, and the only medium they consider the best is telling their tales or letting others be known for the state of mind they are going through. UrduPoint brings you the best Urdu poetry from the top poets. These poets are well-renowned for their Hate, Sad, Betrayal, Alone, About life, Remembrance, Pain, sad poetry.
Sad poetry or sad shayari is a simple way of expressing one's feelings, emotions, grievances towards others. These are two line poetry verses or four line poetry verses that describe the true feelings of one's heart for another human being or towards the creator. In addition, sad poetry is another perfect way of describing, expressing one's feelings, emotions in a complex limited form of wording.
On the other hand, humans tend to explicitly show their emotions and feelings to others in the form of poetry. Many of us tend to consult and like to read them as if they perfectly describe one's feelings for the time they tend to face. In our daily lives, we encounter so many phases where we are being deceived, betrayed, left alone, have to face bitter behaviors, and lack attention from the one we think of as our last resort person.
Many types of sad shayari is currently available, which can be divided into categories for our readers to look at.
Hate poetry
Sad poetry
Betrayal poetry
Alone poetry
About life
Two Line sad Poetry
2 Line sad shayari
Four Lines sad shayri
Remembrance sad poetry
Pain poetry
Unfaithful sad poetry
Hate Poetry:
This type of Urdu poetry is done when the poet gets hatred by the world or by the one to whom he or she loved the most. This type of poetry is very famous and is known as the important segment of sad poetry in Urdu. In this type of Urdu, poetry poets share the true feelings with the readers who are among the people who got betrayed in love, and they tend to have hateful feelings towards others. In this type of poetry, negative feelings, emotions are portrayed by the poet for the readers, highlighting ignorance and hate in particular.
Sad poetry:
This type of poetry is commonly known as sad poetry in Urdu, or you may even say sad poems. In this type of poetry, the poet explains his feelings of loneliness, being alone, feeling depressed, left alone, no one to talk to anymore. He or she is left alone in the world with no one to talk to and share the true feelings of one's heart. This type of sad shayari is very common among all the poets as they tend to have very sensitive hearts that can be hurt very easily.
In addition, this type of poetry truly resembles you when you are all alone, and there is no one to whom you can call yours. Further, this type of poetry is very much liked by the expatriates who are doing jobs in other countries and their family members are not with them to whom they miss a lot.
Alone and sad Poetry:
Alone poetry in Urdu is very famous due to its nature. Alone poetry is for the ones who face grief and hurt by some they used to love in the past. And the past haunts them because they are left alone due to some unforeseen circumstances. Modern poets are also equally famous as others in the past due to the nature of their poetry.
In the past, there were a huge number of famous conventional poets whose poetry is still admired by the masses. This type of poetry relates to the experiences and happenings in the past.
Urdu point is determined to provide its readers with the best of Alone poetry from the most renowned poets of all time. These include Mir, Ghalib, Faraz, and Parveen Shakir.
About life:
There are a number of poets in our time that have said something about the life that they used to have, or they see life according to their own eyes. You can easily find Urdu poetry about life that is being done by the most famous poets of all time. For them, life is cruel, demanding, ever-changing, and for some, it provides some hope. Allama Iqbal is the most famous poet in Urdu poetry history.
He sees life as a hope to change your lifestyle, make use of it and prove to the world that you are worth something. In his poetry, we see the ray of hope, chances of advancements, to make something out of nothing as you are humans, and you have the tendency to change the very fate that you are born with.
Two Line sad Poetry:
Urdu poetry is mainly divided into subcategories, and after that, each poetry and poem are then divided into two line poetry verses. They are known to be the short form of poetry where the poet tells everything and explains everything in just two simple lines. These two line verses are very famous for being ephemeral in nature and equally explains the message in real terms.
Four Lines sad Poetry:
Further comes the four lines of poetry. This type of poetry is considered the enhanced form of poetry for the masses. In this type of Urdu poetry, the poet tends to explain things to the masses in a four line poetry verse. In these four line poetry verses, almost every poet tends to share the feelings and emotions to its readers as they are transmitted in the longer form of poetry.
Remembrance poetry:
The sad poetry in Urdu is further divided into remembrance poetry. In this type of poetry, poets tend to explain the feelings, circumstances, and the cruelty of the world when someone they loved has left them for eternal life or for someone else. This is another type of best Urdu poetry that allows the readers to feel the same pain and sufferings that the poet has faced during his time.
In this type of sad Urdu poetry, the masses feel that someone understands the pain and matters that they are facing after someone has left them recently.
Pain poetry:
Pain poetry is another milestone in sad poetry in the Urdu language. As in this poetry, the poet shares the pains and sufferings that he has faced during the time of misery and despair. This type of poetry is very famous and known as the best Urdu poetry segment.
This is because, in everyday life, we face pains and sufferings around us, and sensitive people feel a lot, and it hurts them deep down in them. Nowadays, we see the pain and anguish that humankind is facing in terms of human inflicted pain or the pain inflicted by nature.
Unfaithful poetry:
In the last, we have this sad poetry in the Urdu section of unfaithful poetry. This is another type that is very common among the masses due to its nature and the kind of life and feelings we have towards opposite genders. This type of poetry usually tends to impact being unfaithful by someone in their life, and they have left them for some reason.
The reasons for the denial and being unfaithful in some cases are justified by, in most of the cases, they are genuine. This type of poetry has so many followings due to its nature and that everyone in his or her life has faced the same issues in their early ages. This best Urdu poetry has its own impact.