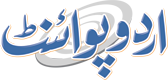 SMS text messages collection 2023 to share on WhatsApp, Other Messaging Apps
SMS messages are the best way to express your thoughts, feelings, and emotions in brief and descriptive words. SMS text messages to share on any occasion according to any mood are available at UrduPoint. You will find here SMS message online that you can read and share with anyone you want in just a few clicks. SMS messaging is popular among youngsters, and undoubtedly this best SMS and WhatsApp messages collection 2023 section of UrduPoint will help if you bookmark it.
Latest SMS Messages
Text Messages for SMS & WhatsApp
Everyone wants to share their thoughts, feelings, and emotions with others, but they can't find the correct words. UrduPoint understands your need; therefore, this SMS and WhatsApp messages section is here. In this section, you can find SMS text messages according to every mood. Whether you are happy or sad, you will find correct words that best describe your emotions in any SMS messages online in the respective section.
All you have to do is go through the SMS messaging categories on this page. You will indeed find a category that you were looking for. After that, go to that SMS message category and read out the SMS text messages collection 2022. You will find one that best describes your mood among all such messages.
After finding the desired message, you can copy it to the clipboard or use the Share button to share your selected SMS message directly on WhatsApp, Messenger, or any other messaging app. This way, you will share your feelings with your loved ones in only a few clicks.