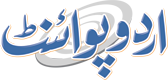 Worldwide Islamic Prayer Timings
Find worldwide accurate Islamic Prayer Timings. Get Daily Prayer Times, Namaz timings, Salat timings, Azan (Adhan) timings, Fajr Time, Zuhr Time, Asar Time, Maghrib Time, Isha Time across the world with various prayer calculation methods on UrduPoint.com

Popular Cities Islamic Prayer Times
City
Fajr
Zuhr
Asr
Maghrib
Isha
Makkah
04:54

am

12:13

pm

03:38

pm

06:19

pm

07:49

pm

Al Madina
04:53

am

12:14

pm

03:40

pm

06:21

pm

07:51

pm

Islamabad
04:33

am

12:00

pm

03:27

pm

06:07

pm

07:26

pm

Lahore
04:31

am

11:55

am

03:22

pm

06:00

pm

07:19

pm

Karachi
05:05

am

12:24

pm

03:50

pm

06:28

pm

07:43

pm

New York
05:29

am

12:48

pm

04:13

pm

06:52

pm

08:07

pm

London
05:18

am

12:58

pm

04:09

pm

06:59

pm

08:15

pm

Dehli
04:52

am

12:13

pm

03:40

pm

06:19

pm

07:35

pm

Mumbai
05:15

am

12:31

pm

03:54

pm

06:34

pm

07:47

pm

Jakarta
04:27

am

11:49

am

02:58

pm

05:52

pm

07:00

pm

Dhaka
04:32

am

11:51

am

03:16

pm

05:54

pm

07:09

pm

Cairo
04:17

am

11:47

am

03:14

pm

05:51

pm

07:08

pm

Lagos
05:26

am

12:39

pm

03:50

pm

06:42

pm

07:47

pm

Istanbul
05:19

am

01:03

pm

04:25

pm

07:07

pm

08:28

pm

Tehran
04:28

am

11:57

am

03:23

pm

06:06

pm

07:25

pm

Baghdad
04:19

am

11:55

am

03:21

pm

05:59

pm

07:21

pm

Kuala Lumpur
05:55

am

01:09

pm

04:15

pm

07:11

pm

08:20

pm

Ankara
05:05

am

12:48

pm

04:10

pm

06:57

pm

08:11

pm

Chittagong
04:27

am

11:45

am

03:10

pm

05:49

pm

07:03

pm

Kabul
04:18

am

11:46

am

03:12

pm

05:56

pm

07:13

pm

Alexandria
05:44

am

01:00

pm

04:26

pm

07:04

pm

08:17

pm

Cape Town
05:10

am

12:39

pm

04:06

pm

06:44

pm

08:02

pm
Always keeping in view the convenience of its readers, Urdu point offers a detailed and comprehensive section of prayer timings under its ISLAM category. Prayer timings section comprises of two sub sections of namaz timings i.e. Pakistan Prayer Timings and International Prayer Timings, so that accurate namaz timings would be just a click away from the readers all over the world.
Internationally, Urdu Point's prayer timings section not only gives salat timings of the countries but the prayer section has been exhaustively categorized into each and every city of the respective country. Therefore no matter to which city you belong, Urdu point's prayer timings section is there for your necessity!
Besides getting to know the accurate prayer timings, the readers can also search for the namaz timings according to the prayer calculation method of their own choice! Indeed it is a very unique feature of Urdu Point's prayer timings section which aims to facilitate the diverse masses providing them diverse choices. So with Urdu Point prayer timing section, you can find your accurate prayer calculation method among the various i.e. University of Islamic Sciences, Karachi, Islamic Society of North America (ISNA), Umm al-Qura, Makkah, Muslim World League (MWL), Egyptian General Authority of Survey, Shia Ithna- Ashari, Institute of Geophysics, University of Tehran.
Keep synced with Urdu Point prayer timings section to sync accurate!