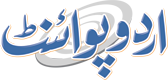 Dubai Duty Free Raffle Millennium Millionaire, Finest Car & Finest Bike Raffle
Dubai Duty Free Raffles, Millennium Millionaire lottery of 1 Million$, Finest Super Car and Finest Motorbike draws. Find about draw schedule, winners, draw dates and current series.
Dubai Duty Free Lottery Scheme
Dubai is a city famous for its splendors and all the glam and richness of life. Not only you can witness it but you can be a part of it as well if you are lucky enough. This opportunity is provided to all the people around the globe by Dubai Duty Free Lottery Scheme.
Dubai Duty Free is without a doubt one of the mighty travel retail operators in the world. According to an estimate made in 2017, the volume of business of Dubai Duty Free was around 1.93 Billion US Dollars. What started off as a small venture has now grown into a massive business which has a total of 6,100 employees working for them. The operations of Dubai Duty Free extend to a Leisure Division that encompasses an Irish Village, Century Village, a tennis Stadium and The Jumeirah Creekside Hotel. Dubai Duty Free is also a sponsor of multiple sporting events like Dubai Duty Free Irish Derby, Dubai Duty Free Irish Open and Dubai Duty Free Tennis Championship. With growing sales each year, Dubai Duty Free is expanding its operations by opening a park and resort as well.
The Lottery Scheme
According to an estimate, there are around 16 million people who visit Dubai each year. Obviously while being at the airport everyone checks out the duty free and makes one purchase or another. A better option than spending a lot of money on cosmetics and perfumes is buying a lottery ticket. Dubai Duty Free's Millennium Millionaire Scheme was started back in 1999 and till now it has made more than 150 dollar millionaires of different nationalities. There are just 5,000 tickets for each draw and prize money is worth 1 Million US Dollars. Ballot draw is held twice a month and two people get to win a million dollars each month.
Ticket Purchasing
If you are at the Dubai International Airport then you can make a purchase of Millennium Millionaire ticket from the Duty Free Lounge. The price of the ticket specifically for millennium millionaire scheme is 1,000 AED which equals 272.25 US Dollars. Each ticket has a different series number which is an indicator of when the draw for that specific ticket would be held. You can also buy the tickets online from the DDF website.
Finest Surprise- Car
Luxury dream cars like Porsche, Jaguar, BMW, Audi, Mercedes Benz, Range Rover, Bentley, Aston Martin and McLaren are given away by Dubai Duty Free as well. If you wish to enter the draw for the above mentioned cars then you would have to purchase a ticket of 500 AED which roughly makes 136.13 US Dollars. There are only 1,300 coupons for luxury cars whereas for Bentley, McLaren, Audi R8 and Aston Martin there are 2,300 coupons on sale. Draws for premium cars are also held twice a month.
World Famous Motorbike Draw
Dubai Duty Free after the finest car scheme started the motorbike promotion in 2002. Many luxury bikes like BMW R and Indian Chieftain are given away in the draw. The price of ticket for motorbike draw is 103 AED which equals 28 US Dollars. The price of ticket for motorbike draw is kept very economical that gives opportunity to a lot more people to participate. Two bikes are given away in two separate draws held each month.
Draw Dates
Though draw dates are not told before hand to the participants, you can keep checking on the website as names of winners of different draws are displayed each month. There are two draws held each month for every type of prize and two people get to win each type of prize so keep refreshing the website's page every other day to check if you are one of the lucky winner.