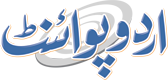 Pakistan Ramadan Calendar 2023, Pakistan Sehr o Iftar Timings
Find Sehri and Iftar timings of Pakistan. Select the city from the list of Pakistan cities below to find the Sehri time and Iftar Fasting time of Pakistan in Holy month of Ramadan.
City
Sehr
Iftar
Lahore
05:25

am

05:02

pm

Karachi
05:45

am

05:44

pm

Faisalabad
05:30

am

05:07

pm

Islamabad
05:33

am

05:04

pm

Multan
05:34

am

05:16

pm

Peshawar
05:39

am

05:08

pm

Rawalpindi
05:33

am

05:04

pm

Quetta
05:52

am

05:39

pm

Gujranwala
05:26

am

05:02

pm

Sialkot
05:25

am

05:00

pm

Hyderabad
05:40

am

05:38

pm

Sukkur
05:41

am

05:32

pm

Muzaffarabad
05:32

am

05:01

pm

Gilgit
05:31

am

04:56

pm

Mirpur
05:29

am

05:02

pm

Kotli
05:29

am

05:01

pm

Khyber Agency
05:41

am

05:14

pm

Mohmand Agency
05:41

am

05:10

pm
Sehri Iftar time in Pakistan 2023, Find accurate Ramadan Sehri Iftar timings in Pakistan
Now you can get the most accurate Pakistan Sehri Iftar times and sehar iftar timings on one click, only at Urdu Point. In this holy fasting month of Ramadan, you don't have to get worried about which time you should keep fast and what is the fast breaking time. All you need to do is click on Pakistan section of sehri and iftari timings and no matter in which city you are residing, you can keep yourself updated by the right sehar iftar timings.
UrduPoint's section of Pakistan today sehri timing and Pakistan today iftari timings also offers roza timing of different sects within muslim community i.e. Fiqa Hanafi Sunni and Fiqa Jafria shia. So no matter which sect you belong to, either Fiqa Hanafi Suni سنی or Fiqa Jafari شیعہ , with UrduPoint Ramadan timings, you can easily access the most accurate starting time of fast and fast breaking time. So find Pakistan Ramadan timings in 2023, to stay updated about the Pakistan sehri iftar timings and Pakistan sehri iftar times, also accurate details about Pakistan today ramadan timing. Its so easy to find the iftar time today, Fajar time today and Maghrib time today!.
With Ramadan Calendar, you can now get the details of sehri and iftari timings of every city of Pakistan throughout the fasting month of ramzan. Ramzan calendar gives you each and every detail of fasting days and roza timings. UrduPoint's section of sehr o iftar timings also gives you sunset and sunrise timings along with the roza timing, respective of every city within Pakistan. So keep visiting Urdu Point to find such islamic Details in Urdu and English about Islam, Ramadan, Dua for Iftar and Sehri in Ramadan, Prayer for Iftar and Sehri in Ramadan. Its also called Sehri ki niyat dua, and Iftari ki dua.
Latest Comments
PLEASE SIR ENTER MY CITY NAME IN YOUR LIST FOR CITY OF PAKISTAN. MY CITY NAME IS MATLI IN DISTRICT BADIN SINDH
By: MUHAMMAD AMIN on 06-03-2023
2022
By: Syed Imran Tahir on 21-04-2022
Abdul Razaque/ Qamber Shahdadkot
By: Abdul Razaque on 14-04-2022
let me about this city ramdan calender
By: Zahid Khan on 03-04-2022
Masha Allah
By: Aftabhussain on 31-03-2022
Sibi pakistan men he nhi kya
By: Changez on 03-05-2021
Why you not add Afghanistan in prayer and Ramadan timing countries list.
By: Asad on 29-04-2021
Kmall
By: Muhammad Kaleem on 01-04-2021
Timings shown here are not Ramadan Timings, instead they are for February 2021. Kindly Update ASAP. People will get confused.
By: Adnan on 24-02-2021