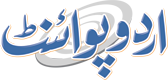 Islamic Events Calendar 2023
Islamic events Calendar - Find Muslim Festival dates and Holidays in 2023, Complete list including Eid ul Fitr, Eid ul Adha, Hajj, Ramadan, Eid Milad un Nabi, Shab e Barat, Shab e Miraj. Find accurate dates according to Islamic & Gregorian calendars.
Islamic events calendar, information about the Islamic festivals and events. Islamic year has 12 Hijri months, including Muharram, Safar, Rabi al-awwal, Rabi al-thani, Jumada al-awwal, Jumada al-thani, Rajab, Shaban, Ramadan, Shawwal, Dhul Qadah & Dhul Hijja. Every Islamic year starts with Muharram, and has one holy month of Ramadan, Hijri year has 2 Eids, Eid ul Fitr and Eid ul Adha. Eid Milad un Nabi is celebrated worldwide as well.
If you are searching when is Eid ul Fitr 2023 or when is Eid ul Adha 2023 than you are at the right place. When is Ramadan 2023 is also given here. Hajj is the biggest event of the Islamic year, find what are the Hajj 2023 dates. Get information on when is Shab e Miraj, Shab e Barat, Ramadan, Eid ul Fitr, Eid ul Adha and Eid Milad un Nabi in year 2023. We also have complete Islamic Calendar with Hijri dates according to Gregorian calendar, and find what is Islamic date today at this page.
Islamic Events Worldwide:
Pakistan
,
India
,
Uganda
,
Ukraine
,
Greece
,
Namibia
,
Germany
,
Zimbabwe
,
Cambodia
,
Syria
,
Kazakhstan
,
Thailand
,
Kyrgyzstan
,
Egypt
,
Burkina Faso
,
Suriname
,
Sri Lanka
,
Montenegro
,
Serbia
,
Malta
,
Luxembourg
,
Botswana
,
Guinea
,
Latvia
,
United Arab Emirates
,
Denmark
,
Afghanistan
.