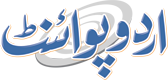 PTV Sports Live Streaming - Watch Sports Channels PTV Sports Online
Watch PTV Sports online. Free Live streaming of PTV Sports. High Quality HD Live Stream of PTV Sports. Best quality and fast video stream of PTV Sports from Pakistan. Free Live Sports Channels from Pakistan only on UrduPoint.com.
More Sports Channels
We, Pakistani people are extremely fanatical about sports. The passion for sports runs in our blood. There ain't only a burning urge to play some sort of sport but also to watch it on television which, from time to time, douses our dose of sports. It is fortunate enough that multiple sports channel are made available to audiences in Pakistan via various cable networks for a relatively low charge as compared to cable network charges worldwide.
Though ample of sports channels are broadcasting in Pakistan at the current time, highly viewed channels are PTV Sports, Geo Super, Ten Sports and ESPN Sports. PTV Sports is a state owned, sports related content channel whereas Geo Super is run by Independent Media Corporation, Ten Sports is run by Sony Ten Network and ESPN Sports is a US based television sports channel owned by ESPN Inc.
PTV Sports Live, being a state owned sports channel, has a special place among the nest of other sports channels currently broadcasting in Pakistan. PTV Sports started its test transmission in December 2011 and officially initiated its operations back in January 2012. The channel is run by Pakistan Television Corporation. The Slogan of the channel "Jeet Hai Junnon, Game on Hai" justifies its being, its existence a sports channel and at the same time succeeds in curbing the needs of sports lovers. The headquarters of PTV Sports is located in Lahore, Pakistan. The channel's transmission expands in the whole country as well as across the globe. The channel also broadcasts the matches online through PTV Sports Live stream area.
Distinctions
The channel has dedicated broadcasting rights to many sporting events i.e. cricket, hockey, football and tennis. Back in 2012, PTV Sports got the honor of being the first channel in Pakistan to broadcast Premier Football League for which a special program titled "Talking Premier League was organized, featuring Ali Tayyab as the host for the program and Khurram Suleman, Osman Malik and Qutab Mulla in the expert panel.
The biggest achievement of PTV Sports is the official broadcasting of Faysal Bank T20 Cup 2012/2013. The tournament was organized in Lahore and 14 teams participated in it. Group A consisted of Abbottabad Falcons, Islamabad Leopards, Karachi Zebras, Lahore Lions, Multan Tigers, Quetta Bears and Sialkot Stallions. Group B consisted of Peshawar Panthers, Rawalpindi Rams, Bahawalpur Stags, Faisalabad Wolves, Hyderabad Hawks, Karachi Dolphins and Lahore Eagles. The winner of the tournament was presented with a cheque of Rs.20 million and a trophy.
PTV Sports also had exclusive broadcasting license in Pakistan for fourth edition of English Domestic T20 Tournament (Friends Life T20). Three Pakistani players also appeared in the tournament i.e. Yasir Arafat for Somerset, Sohail Tanvir for Hampshire Royals and Azhar Mahmood for Surrey.
Sister Channels
The parent company of PTV Sports i.e. Pakistan Television Corporation owns many others channels like PTV Home, PTV News, PTV National, PTV Bolan, PTV Global, AJK TV and PTV World.
Featured Programs
The distinctive programs of the channel are as follows;
• Game On Hai: A sports analysis program of PTV Sports, hosted by Dr. Nauman Niaz. The show features different famous sports personalities from time to time on different occasions. Most recurrent faces on the show are Saqlain Mushtaq, Waqar Younis, Wasim Akram, Rashid Latif, Shoaib Akhtar and Mohammad Wasim. The show is known to host programs with cricket related personnel like Herschelle Gibbs, Alastair Campbell, Dean Jones, Sanath Jayasuriya, Ian Chappell, Viv Richards and Brian Lara.
• Sports Circle: It is known to be flagship program of the channel, being hosted by Muhammad Ali Sanwal. Amir Sohail, retired cricketer of Pakistan Cricket team co-hosts the show.
• Kahein Jo Kehna Hai: Hosted by Mirza Iqbal Baig, the show is relatively new on the channel and includes dissussion over various topics like hockey, cricket, tennis etc.
Leagues & Events featured
Pakistan vs New Zealand in UAE Cricket series - Watch Live on PTV Sports online, Following are the sports events featured on the channel;
Cricket
• All cricket series and tournaments involving Pakistan
• ICC Cricket World Cup
• ICC T20 World Cup
• ICC Champions Trophy
• ICC Women's Cricket World Cup
• ICC Under-19 Cricket World Cup
• Hong Kong International Cricket Sixes
• ICC World Cup Qualifier
• ICC World Twenty20 Qualifier
• ACC Asia Cup
• Champions League T20 Cup
• Ashes Cricket Series
• All international cricket tours of England
• All international cricket tours of Australia
• All international cricket tours of Pakistan
• Friends Life T20 Cup
• Big Bash League
• Faysal Bank T20 Cup
• Pakistan Super League (PSL)
Football
• All international football matches of Pakistan
• FIFA World Cup
• SAFF Championship
• UEFA European Championship
• The Football Association Challenge Cup
Hockey
• Hockey World Cup
• Sultan Azlan Shah Cup
• Hockey Champions Trophy
• FIH Hockey World League
• International Super Series Hockey 9's
Tennis
• Australian Open, The Grand Slam of Asia/Pacific
• Roland Garros, French Open
• The Championships, Wimbledon
• United States Open Tennis Championships
Other Sports
• Squash
• Boxing
• Climbing
• Polo
• Badminton
• Taekwondo
• Baseball
• Golf
• Heliskiing
Multi-sport Events broadcasted by the channel are;
• Olympic Games
• Asian Games
• World Universiade Games
• National Games of Pakistan