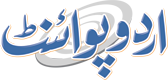 ARY News Live Streaming - Watch News Channels ARY News Online
Watch ARY News online. Free Live streaming of ARY News. High Quality HD Live Stream of ARY News. Best quality and fast video stream of ARY News from Pakistan. Free Live News Channels from Pakistan only on UrduPoint.com.
More News Channels
ARY News, named after the owner of ARY Group Abdul Razzak Yaqoob, began its operations on 26 September 2004. ARY News continues its transmission both in English and Urdu, catering to a broader spectrum of audience, both in Pakistan and around the globe. The headquarter of the channel is in Karachi, Pakistan. Its slogan "Har Lamha Bakhabar" keeps reassuring its audience to stay tuned to the channel for being well aware of their surroundings.
History
ARY Network initiated their journey as an entertainment channel with ARY Digital which has extremely large fan base in Pakistan. Later on, the network kept on expanding by adding different channels. ARY News Live was immediately followed by a Music Channel named ARY Musik and then ARY Zauq was launched which is basically a cooking tutorial based channel. A religion based channel was also launched known as ARY QTV. HBO Pakistan somehow has a back story related to ARY Network as well. A comparatively new venture of the network is ARY Zindagi, which again is an entertainment channel, playing the hit shows of ARY Digital on repeat and a few of its own programs.
News Policy
ARY News Network has been pretty notorious for speaking against the government and establishment, specifically in the Nawaz regime. Though every channel claims to give unbiased presentation of news and opinions but ARY News' public centric news policy is quite bold and noticeable.
Broadcast Area
The transmission of ARY News is spread nationwide with bureau offices spread in various cities of Pakistan whereas globally, the transmission of ARY News reaches Australia, Europe, Asia, India, Bangladesh, Nepal, Sri Lanka, Afghanistan Middle East, United Kingdom and United States. The picture format of the channel is 4:3/16:9 (576i, SDTV). The availability of ARY News via satellite is as follows;
• Dish Network USA Channel 651
• Sky UK & Ireland Channel 804 & 863
• Ptcl Smart Pakistan Channel 08
• V Media Canada Channel 909
News can be streamed live online, and you can watch ARY News Live online at this page.
Programs
The programs presented on ARY News are as follows;
Off The Record
The program, hosted by famous anchor and journalist Kashif Abbasi, is a current affairs, debate based show. As obvious from the name, the show focuses on discussing off the record aspects of the topic in focus. The show features various political figures or social activists in each episode, each guest associated or involved with the topic somehow. The show on -airs Monday to Thursday at 8:03 pm PST.
Power Play
The show is hosted by Arshad Sharif, is also a current affairs based talk show that features a panel of known politicians each episode giving their deep insight on the topic in focus. The show on airs at 10:03 pm PST from Monday to Thursday.
11th Hour
One of the most watched shows of ARY News is 11th Hour. Hosted by the audience favorite Waseem Badami, the show focuses on discussing hot topics of Pakistan along with a light hearted debate on the part of the guests. The show is on aired for times a week, Monday to Thursday at 11:03 pm PST.
Sawal Ye Hai
Another political talk show on aired on ARY News is Sawal Ye Hai. The show is hosted by Maria Menon, a known face of ARY News Network. The show tends to discuss top stories of Pakistan per episode and then queries related to each topic are openly discussed with the guests. The show can be seen on ARY News on Friday, Saturday & Sunday at 10:03 pm PST.
Aitraz Hai
Hosted by Adil Abbasi, the show throws light on a hot debate in Pakistan per episode and a panel of guests, each from a different political party, pass their judgement on the topic. The show is live telecasted every Friday & Saturday at 8:03 pm PST.
Zimmedar Kaun
Zimmedar kon is a show focused mainly on social issues of Pakistan. Exploring grave problems in cities, districts or even streets, the hosts Ali Rizvi & Kamil Arif present the show from outdoor locations, interviewing people on spot. Expert opinions regarding the issue in focus are also featured in every episode. The show on airs every Sunday at 8:03 pm PST.
Sare Aam
Hosted by a much recognized face of ARY Network, Iqrar-ul-Hassan, the shows unveils grave evils and infractions of the law taking place in our society. The host along with his team, raids the crime scene and holds those people accountable who are mainly involved in the crime. The show has gained much popularity among the audience, predominantly because of the fact that people remain highly aware of the serious issues around them. Sare Aam on-airs every Friday and Saturday at 7:03 pm PST.
Criminals Most Wanted
The show hosted by Ali Raza is a crime based show. Involving re-enactment, the show focuses on a single crime based story per episode. The show on-airs every Sunday at 11:03 pm PST.
Sports Room
This show is hosted by Najeeb ul Hasnain and involves discussion and debate on sports events and sports related news. A panel of sportsmen, retired players or critics are often present on the show to give their valuable opinion on the topic in debate. The show on- airs Monday to Friday at 5:30 pm PST.
The Reporters
Another current affair based talk show, hosted by Barrister Ehtesham Amir ud Din features Sabir Shakir and Arif Hammed Bhatti as experts on the panel. The show also tends to focus on hot topics of the country and is live telecasted Monday to Thursday at 7:03 pm PST.
Hamare Mehman
This is basically an entertainment show hosted by Fiza Shoaib. The show features one celebrity or a political/ social personality per episode. The host usually visits the guests' home and an intimate interview is conducted where relatives of the guests are also welcomed to share interesting knowledge about the guest. The show is telecasted every Sunday at 7:03 pm PST on the channel.
Jugnu Ki Roshni
This show hosted by Jugnu Mohsin, is presented in a documentary style where light is thrown on the highs and lows of life of the celebrity in focus. The show telecasts every Saturday on the channel.