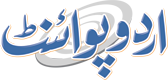 Dunya News Live Streaming - Watch News Channels Dunya News Online
Watch Dunya News online. Free Live streaming of Dunya News. High Quality HD Live Stream of Dunya News. Best quality and fast video stream of Dunya News from Pakistan. Free Live News Channels from Pakistan only on UrduPoint.com.
More News Channels
Beginning its news transmission in 2008, Dunya News emerged as a high caliber, 24 hour Urdu news channel in Pakistan. Founded by the business tycoon and politician, Mian Amir Mehmood, Dunya News in not only a viewer choice channel for its news content but with the passage of time, the channel has been comparatively popular for its satirical and infotainment shows. The channel is a prestigious media outlet, well known globally for its high grade programming. The head office of Dunya news is situated in Islamabad, Pakistan and the channel is to date being regulated and run by National Communication Services (SMC) Private Limited. The channel has wide broadcast network nationwide and global broadcast for now is limited to United Kingdom, United States and Middle East.
News Policy
The news policy of Dunya News leans more towards moderated right politics which tends to work within an established system while presenting socio-political views of the Pakistani citizens. The channel has always adopted impartial approach, whether it be the presentation of news or comments on a national affair but at the same time it steers clear of serious controversy.
Working
All bureau offices continue operation via fiber optic cable and are in running process 24/7 with 20 DSNGs for instant news coverage. The picture format of the channel is 16:9 (576i, SDTV)16:9 (1080i and 4K UHD Broadcast HDTV)
Website
To watch live streaming of Dunya News, you can check this website, which is a hub for live streaming of national and international news affairs categorized under sections naming Pakistan, World, Business, Cricket, Entertainment, Technology and Featured. Opinion Section resembles editorial of a newspaper, featuring columns on many concerning issues in Pakistan. The Video Section is basically an archive for footage on national and global news.
Shows
Dunya News is currently running 13 specialized shows at the moment. The most famous news related debate and current affairs shows being Dunya Kamran Khan Kay Saath, On the Front, Think Tank, Tonight with Dr. Moeed Peerzada, Nuqta e Nazar, Mahaaz and Sawal Awam Ka.
Dunya Kamran Khan Kay Saath, the most watched show of the network, is hosted by Kamran Khan who is also the President and Editor in Chief of Dunya Media Group. The main format of the show includes wide scale coverage of national and international news along with supporting marked interviews, detailed reports, commentary and analysis. The running time of the show is 90 minutes. On the Front, another debate based show, is hosted by famous journalist Kamran Shahid. It is a tri-weekly show focusing on social and political topics. The running time of the show is 60 minutes. Program Think Tank, hosted by Syeda Ayesha Naaz throws light on one issue per day alongwith commentary and opinions of different political personnel. Nuqta-e- Nazar hosted by Ajmal Jami features debate and deep discernment by Mujeeb ur Rehman Shami. Mahaaz another journalistic television show, hosted by Wajahat Saeed Khan features extensive interviews of famed politicians and social influencers. Tonight with Dr. Moeed Pirzada is the same format current affairs talk show supported by deep analysis on topic in focus by Dr. Moeed Pirzada. Sawal Awam ka, another discussion based talk show, hosted by Masood Raza centres mainly on people concerning/societal issues.
The most sought after infotainment shows are Hasb-e-Haal and Mazaq Raat, Hasb-e-Haal mainly because of its satirical/mimicry content and Mazaq Raat for the punch of humor, music and mainly the glitterati.
Sister Channel
Lahore News is another venture of Dunya Media Group. It is an Urdu News channel, launched back in 2016. The headquarter of the channel is in Lahore, Pakistan. The channel broadcasts its transmission nationwide and global transmission reaches across to USA, UK, UAE, Ireland and India. Current programming of the channel features news based talk shows like News Hour, Top Story etc and infotainment shows like Boojho to Jeeto, Jagoo Lahore etc.
Dunya News is available in UK ok Sky network, and in USA and Canada viewers can watch it on Dish network, in middle east its available on OSN network, You can watch Dunya News Live on Urdu Point as well.