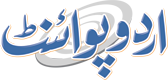 U.S. Department Of Agriculture Supports Increased Pakistani Agricultural Exports
Mohammad Ali (@ChaudhryMAli88) Published August 01, 2016 | 01:32 PM
ISLAMABAD, (UrduPoint / Pakistan Point News - 1st August, 2016) : Approximately 30 Department of Plant Protection officials and other agricultural professionals from across Pakistan participated in a two-day training July 30-31 designed by the U.S.
Department of Agriculture (USDA) to support the Government of Pakistan's efforts to expand agricultural trade. The training aims to increase Pakistani exports by informing officials how to comply with international plant health standards.
Pakistan currently exports approximately $585 million of fresh fruits and vegetables annually, said a statement issued here today. "This training and similar ones serve the dual purpose of helping expand the Pakistani export market and building closer ties between our governments and people," U.S.
Embassy Agricultural Counselor David Williams said. "We look forward to continuing our cooperation with the Government of Pakistan to help increase fruit and vegetable exports to the U.S. market." "Learning about sanitary and phyto-sanitary measures from a team of USDA, Centre for Agriculture and Biosciences International, and other learned experts was a unique experience," said Dr.
Muhammad Anjum Ali, Director General for Extension and Adaptive Research in the Punjab Agriculture Department. "I have gained a lot from the trainers and methodology." Agriculture is Pakistan's second-largest sector, accounting for over 21 percent of GDP.
It remains by far the largest employer, with 46 percent of the labor force working in the sector. For the nearly 62 percent of the Pakistani population in rural areas, agriculture is a vital part of daily life.
This training session was the latest step in a broader collaboration between the United States and Pakistan to enhance agricultural productivity in Pakistan and to support economic growth and food security.
With funding from the U.S. Agency for International Development, USDA, Texas A&M University, and the Centre for Agriculture and Biosciences International also have developed 12 online training modules to benefit individuals and organizations working in the Pakistani agricultural sector.