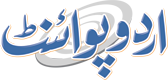 Education News
News about Pakistan Education, Admission News, Online Results, Exam Dates. University News and College News. Education Policy, Secondary and Matric Schools. Education Problems of Pakistan and more.
Education News
A society's education should be one of the strongest departments as the whole society depends upon overall literacy rate. Pakistani education sector is getting improved as now people are too concerned about their education. But there is no proper site where students can find relative and concerned education news on one web page. Urdu Point facilitates its users by giving all the Pakistani education news on one page. The site provides Punjab education news in Urdu. Urdu Point is a great network of giving latest education news Pakistan. Exclusive jangeducation news Karachi today is also given by the site. Geo news education Karachi are also provided for the students by Urdu Point. All the important and concerned Punjab education department notification are given on the Urdu Point web page for the youngsters. All the information of teacher news Punjab is provided by Urdu Point page. All the important FPSC news are given by Urdu Point.
Accurate news about FPSC tracking are also given by the Urdu Point web page. The site facilitates students by giving news about FPSC test date. The web page gives exclusive HEC news. All the important news and notification about Pakistani education are given by the web page. Urdu Point gives education news Karachi. Students can get education news Lahore from the web page. News and notifications from education of education are given by the site. News related to Punjab education foundation is also given on the web page. Urdu Point gives school education department news and information. News and notification from higher education commission are given by the site for the students. University of education Lahore is an emerging university, producing great students. For increasing moral level, the site also gives education quotes for students. Punjab education department releases many notifications.
Urdu Point gives news about Punjab education. The news about Education University are given on the page. Elementary and secondary educationkpkis getting improved with the passage of time. Board of secondary education Karachi releases its press notes and Urdu Point posts them for students. The site gives news about education and literacy department. Understanding the importance of educationis a need of time. We should educate our kids about sex educationso that they won't face any child abuse. Urdu Point provides all such news on Urdu Point. News about Sindh educationand KPK educationsectors are also given by the site. Notifications released by Baluchistan educationand AJK educationsectors are given by the site. Gilgit Baltistan educationsector is also getting improved. News about Azad Kashmir educationsector are also given. Urdu Point gives admission news. The site also gives news about college admission.
News about school admission and university admission are given by the site. NTS is an institute that conducts tests for different levels. News about AIOU are given for the students who wants to study here. Punjab University is one of the oldest university of Pakistan. News about bise Multan are also given. BZU Multan is and emerging educational institute of Pakistan. Bise Lahore have been facilitating education system for such a long time. Bise Sargodha and Bise Karachi are also serving education sector in respective cities. Urdu Point gives news about FBISE. News about bise Sahiwal and bise Dg Khan are given on the page. Bise BWP is facilitating BWP education sector. Bise Faisalabad is facilitating is education sector in Faisalabad. Urdu point provides educational news about general knowledge. Students can gets facilitated by ilmkidunyapage. Allama Iqbal Open University gives and opportunity for elders to study at home and get the degree. Hamari web gives all educational news on one page. News about NTS jobs are given on the site. Notifications from Punjab University Lahore is also given on the site. All the news about nts result are given by the page News about educator's jobs are given by the web page. One can get matric result 2023 from the site. 9th result 2023 is also given on the site. Urdu Point provides news about Gujranwala board.