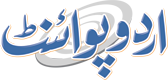 China's Zhu Claims Gold In Women's Individual Trampoline In Asiad
Ijaz Ahmad Published October 02, 2023 | 06:13 PM
Tokyo Olympic champion Zhu Xueying of China finished 56.720 points to win the women's individual trampoline gold medal at the Hangzhou Asian Games here on Monday
HANGZHOU, (UrduPoint/Pakistan Point Mews Oct 02, 2023) -- Tokyo Olympic champion Zhu Xueying of China finished 56.720 points to win the women's individual trampoline gold medal at the Hangzhou Asian Games here on Monday.
The 25-year-old completed a grand slam in trampoline after having won golds at the Olympics, World Championships, World Cup and Asian Games.
She said victory in Hangzhou has been her target since the 2018 Games, when she was not selected to compete.

"I've been working very hard to try to be part of the squad and to be able to participate," Zhu said.
"Standing on the top podium will be an encouragement to me," she added.
With a fluent performance in the final, Zhu won an unparalleled 56.720 with an execution score of 16.80, and 15.92 on the time of flight, both the highest among all the finalists.
Another Chinese Hu Yicheng grabbed silver with 55.790 points, and Kazakhstan's Viktoriya Butolina took bronze with 52.600.