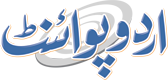 Grief, Anger At Iraq Mass For Victims Of Wedding Fire
Ijaz Ahmad Published September 28, 2023 | 10:30 PM
Survivors of a fire that tore through an Iraqi wedding and those mourning the at least 100 lives lost filled the pews for a Christian mass Thursday, two days after the disaster
Qaraqosh, Iraq, (UrduPoint/Pakistan Point Mews-Sept 28th, 2023) :Survivors of a fire that tore through an Iraqi wedding and those mourning the at least 100 lives lost filled the pews for a Christian mass Thursday, two days after the disaster.
Mourners wept or quietly embraced one another under the arches of the Syriac Catholic church of Al-Tahera, where portraits of the dead lined the stairs, showing men, women and children of all ages.
"I don't know what to say; there is pain in our hearts, a tragedy that will never be forgotten," said Najiba Yuhana, 55, who lost multiple relatives.
"There is anger and sadness that is indescribable and without compare."
Authorities have blamed indoor fireworks that set alight ceiling decorations for the fire that quickly engulfed the reception hall constructed from highly combustible building materials.

At least 150 people suffered burns, smoke inhalation or crush injuries sustained in the stampede when the nearly 900 panicked guests tried to escape through the hall's few exits.
Some of those killed were buried on Wednesday, but more funerals are planned for coming days.
Both bride and groom survived the fire, their "minor burns" far outweighed by the crushing blow of losing so many family members, a friend of the couple, Jamil al-Jamil, told AFP.
"The bride lost her whole family -- three brothers, all of her uncles and her young cousins.
The groom lost his mother," Jamil said.