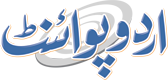 Philippines To Overhaul 'inhumane', Overcrowded Jails
Fahad Shabbir (@FahadShabbir) Published August 09, 2016 | 02:38 PM
MANILA, (APP - UrduPoint / Pakistan Point News - 9th august,2016) : Philippine officials said on Tuesday the government would build new jails to address severe congestion made worse by President Rodrigo Duterte's drug war, describing conditions as "inhumane" and "unacceptable".
AFP photographs of Quezon City Jail, where thousands of inmates take turns to sleep on an open-air basketball court and a staircase, were an "eye-opener" for authorities to hasten the construction of a new facility, according to vice mayor Joy Belmonte. Quezon City officials Monday signed an agreement to donate land to the national government for a new prison.
The facility in the northern district of Manila would replace the jail built six decades ago for 800 inmates but now houses almost 4,000. "The photos are really unacceptable. Seeing inmates sleep on top of each other because of the lack of space, I feel it's a violation of human rights, an urgent matter that must be addressed," Belmonte told AFP.
"It's good that this is exposed before the international reading public as an eye-opener," added the vice mayor, who said she had heard reports of overcrowding before but visited the facility for the first time in July with an AFP photographer.