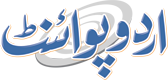 'Rebel' Chinese Village Chief Charged Over Bribes
Muhammad Rameez Published July 22, 2016 | 04:15 PM
BEIJING,(APP - UrduPoint / Pakistan Point News - 22nd july,2016) : The chief of a village that became a symbol of resistance against corruption has been charged for allegedly accepting bribes, Chinese authorities said, over a month after his detention sparked protests. Lin Zulian was elected head of Wukan village in rare open polls after residents expelled local officials in a mass 2011 uprising, drawing worldwide attention. The government of Shanwei city in the southern province of Guangdong, where the village is located, said Lin had been formally arrested and charged by local prosecuting authorities on suspicion of taking bribes.
The case was under "further investigation", it said in a Thursday statement posted to its official website, without specifying details of what bribes Lin was accused of taking. At a press conference last month following Lin's detention in mid-June, the Shanwei government said that they had received online reports accusing him of taking kickbacks from a project to build a racetrack at the village school, an earlier Nanfang Daily report said. Last month, Lin admitted to taking bribes in a video recorded while he was under interrogation and released by prosecutors, the state-run China news Service reported.
"Due to my lack of understanding of law, in many projects related to people's livelihoods...
and in some collective purchases I took huge kickbacks," it quoted Lin as saying. Chinese authorities often release state-run media videos of suspects confessing while under detention, in what lawyers call a violation of the right to a fair trial.
Residents of the 13,000-strong fishing village began protesting in 2011 in what was then seen as just another bout of social unrest in China, which sees tens of thousands of such incidents each year. But when a protest leader died in police custody, villagers took their demonstration a step further, barricading roads leading into Wukan, and effectively expelling security forces for more than a week. Communist Party authorities then unexpectedly backed down and promised rare concessions, including pledges to investigate the land dispute and allow village polls to be held in an open manner -- a first in Wukan. Lin -- who also led the protests -- was one of the successful contenders.