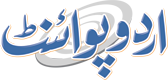 Anti Drug Awareness Seminar Held In Sukkur
Ijaz Ahmad Published September 28, 2023 | 10:32 PM
A one-day anti-drugs awareness seminar organized by Sukkur IBA University on Thursday aimed to create awareness amongst students about drug abuse, the harmful effects they cause to our mental, physical, social, and economic lives, their illegality, and the fierce enforcement taking place to counter the narcotics in Pakistan
SUKKUR, (UrduPoint/Pakistan Point Mews-Sept 28th, 2023) :A one-day anti-drugs awareness seminar organized by Sukkur IBA University on Thursday aimed to create awareness amongst students about drug abuse, the harmful effects they cause to our mental, physical, social, and economic lives, their illegality, and the fierce enforcement taking place to counter the narcotics in Pakistan.
The Regional Director, Anti-Narcotics Force (ANF), Sukkur Imran Iqbal, was the guest speaker. He shared certain alarming facts and figures about the drug's production and usage. He highlighted the several causes that are observed in the young generations to go towards drug addiction.
The main reasons include weakness in faith, depression, pressure, unintentional dependency on medicines, and a lack of self-control for experience and to enhance performance. He made recommendations for self-belief, self-control, a reduction in communication gaps, strong family bonding, self-awareness, and involvement in healthy activities as a workable way to counter the drug inclination. A large number of students from Sukkur IBA University attended the seminar.