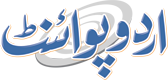 Gwadar To Soon Emerge As Most Prosperous Cities: PM
Muhammad Rameez Published September 01, 2016 | 01:46 PM
GWADAR, (UrduPoint / Pakistan Point News -1st Sep,2016) : Prime Minister Muhammad Nawaz Sharif Thursday said with the continued pace of development, pursued by his government, Gwadar would soon emerge as the most prosperous cities in the country. Addressing a gathering here after inaugurating a string of development projects aimed at development of the Gwadar Port, the Prime Minster said he was very pleased to witness Gwadar develop as an international city as his dream of 1991 was eventually coming true.
He regretted that the pace of development initiated by him in 1991 was disrupted and said had there been continuity in his tenure Gwadar Port city would have been developed long time back and contributed to national development. The Prime Minister also witnessed inking of several agreements for different projects between Pakistani and Chinese companies. Sharif said the several multi-billion Dollar projects in Gwadar were a proof that investors have confidence in the security and law and order situation in the area.
He mentioned the significance of the project for the country by describing Gwadar as Pakistan and Pakistan as Gwadar. The Prime Minister said all the projects once completed in next few years would bring in a world class sea port to the region. He said Gwadar was the central point of focus in the China Pakistan Economic Corridor (CPEC) project.
He said it would not only have a positive impact on the province, but also the entire country. Nawaz Sharif said 300 MW coal-fired power plant would help energise the various projects, a de-salination plant and a US 39 billion dollar international airport and an efficient train service.
He said Gwadar would be connected to Motorway and road network through various US 100 billion projects besides it would also have a vocational training centre and a Rs four billion university.