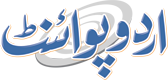 Irfan Siddiqui Inaugurates Children Summer Book Club At NBF
Mohammad Ali (@ChaudhryMAli88) Published July 20, 2016 | 01:56 PM
ISLAMABAD, (UrduPoint / Pakistan Point News - 20th july,2016) : Advisor to Prime Minister on National History and Literary Heritage Irfan Siddiqui on Wednesday inaugurated children summer book club here at National Book Foundation (NBF).
Addressing the inaugural ceremony, Advisor to Prime Minister said that books inculcate habits of tolerance, education, literacy and enhance high power of thinking in human beings. He said that annual summer book club was a good activity by the Foundation to promote book reading among the children.
He said that advance technology produced new world for the people and book reading was reduced among our students and people. It is prime responsibility of the parents to bring their children towards books, he added.
The Advisor said that once book reading was very popular activity, adding that parents and teachers could play their role in bringing children towards books. He expressed hope that NBF would expand this scheme to other parts of the country aimed at facilitating more students for promoting book reading habits among children.
Earlier, Managing Director Prof. Dr. Inamul Haq Javeid welcomed Advisor to Prime Minister for gracing the inaugural session of the summer book club. He said that Foundation was making efforts to promote book reading habits among the children, adding that gifts would also be given to participants for their performance during the summer book club.
Students of 4 to 12 years from different schools of the twin cities of Rawalpindi and Islamabad are participating in the club, he said. "The classes daily start from 10:30 am to 1 p.m in the main auditorium of the Foundation," he said.
Renowned artists, literary figures and famous personalities from all walks of life would participate and attend the book reading and storytelling sessions. Prof. Qaisra Alvi, Chairman Green Task Force Prof. Dr. Jamal Nasir were also present on the occasion.