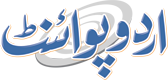 BISE Rawalpindi - Board of Intermediate and Secondary Education

BISE Rawalpindi got establishment in 1977. Moreover, there are four districts under this Board. Such as Attock, Jhelum, Rawalpindi, and Chakwal. Firstly, the main office of BISE Rawalpindi was in the Satellite Town of Rawalpindi. And then, it was reconstructed at Morgah in the month of March. Importantly, it has a freehold. As it governs the system under its own rules. Mainly, it has an overall budget of 500 crores per year. Moreover, there are 530 seats for employees. Everyone can search about BISE Rawalpindi from the official website of BISE Rawalpindi.
BISE rawalpindi Results
BISE rawalpindi Past Papers
More Education Boards
Self-dependent Board in all
BISE Rawalpindi is one of the self-dependent boards in Pakistan. Specifically, there are two income courses on this Board.
Primarily, income from the money of admission forms.
And secondly, from the examination.
More importantly, BISE Rawalpindi does not take any aid from the government. It works on its own money of collection.
The levels of the Governors of BISE Rawalpindi
There are several heads in BISE Rawalpindi. The posts are distinguished according to the ranking of seats. Such as:
Mainly Chairman of Board comes at first
Then, VC from University for Board
Directors of Education
Executive Officers of all districts
Deputy Officer from the Finance department
The principal of Degree college
Principal from Inter Board
Headmaster from Schools
And then, persons from controlling authority comes
Major responsibilities of BISE Rawalpindi
Specifically, there are also some responsibilities of BISE Rawalpindi. Therefore, the system has to ensure the conductance of such duties. These are the following:
Most importantly, it has to regulate the clear conductance of HSSC and SSC papers.
Moreover, all documents from special education and languages are also under consideration.
Further, the compiling of personal reports is a major duty of BISE Rawalpindi.
And then, it is also necessary to avail of the availability of certificates of students.
Furthermore, it gives rewards and gifts to the topper of the Board.
In last, it also promotes the activities of sports and other Co-curricular activities.
The General Information Sector of BISE Rawalpindi
One can contact the main office through this number 5450929. Similarly, if someone needs written information, then he/she can get through the office.
Moreover, candidates can get information related to SSC, HSSC, languages, special education from the inquiry office. Further information about past papers is available in the inquiry office with payment.
Explicitly, Habib bank limited holds the payments of Admission forms of all sectors as guidelines are available in the inquiry sector.
Furthermore, candidates can also avail of such information online. Such as from the main website of BISE Rawalpindi.
Instructions for Students
Candidates have to submit personal information to the head of the institution correctly.
Students should submit the admission fee in HBL. Moreover, they have to add up challan form with it.
Notably, at the time of submission, Heads have to check the personal information of students correctly.
Importantly, the heads or principals can authorize the admission forms of students only. So they need to visit the head of the administration.
Moreover, students must deposit fees before the last date. They must ensure the submission of charge through the bank.
For any correction, students can apply according to rules also.
Furthermore, students can check roll no, name, and distinction on the date sheet easily.
Basic instructions for entering in Examination center
Importantly, students should bring their own stationery.
Smoking is not allowed in the Examination center.
Moreover, no Mobile, any calculating material is permitted in the center.
Further 30 minutes late, students are compatible with exams.
Specifically, in an accidental case, students can avail of the opportunity of giving a paper. But the final decision is of the superintendent.
Furthermore, students can get information from the staff and move to their examination centers.
Conclusion:
I conclude that BISE Rawalpindi is one of the best-organized Boards of Pakistan. It is working with the aim of independence. It provides rechecking opportunities. That is really helpful for candidates.
The income sources make it compelling. Date sheets, roll no, and corrections of personal information are readily available. A proper system of instructions makes students easy to handle the circumstances.
Q. How to check the Bise Rawalpindi board result?
You can check BISE Rawalpindi board results by selecting your class and then by entering your roll.
Q. How to Pay my Challan of BISE Rawalpindi?
You can pay your BISE Rawalpindi challan through any Habib Bank Limited Branch.
Q. Which is the self-independent education board of Punjab?
BISE Rawalpindi is the self-independent education board of Punjab which doesn't take any aid from the government.
Board of Intermediate and Secondary Education Rawalpindi was set up in October 1977 because of bifurcation of BISE Sargodha in accordance with Punjab BISE Act No. XIII of 1976. The BISE Rawalpindi has been bound to the Districts of Attock, Chakwal, Jhelum, and Rawalpindi. The fundamental goal of the Board is to hold and direct all examinations of Primary, Middle, Secondary, ICS, ICOM, FA, FSC, Classical Languages and such different examinations as might be relegated by the Controlling Authority/Government of Punjab.
BISE Rawalpindi has the authority to declare the results of candidates and issue certificates to high achievers. Rawalpindi has to organize sports exercise to promote sports among the students. This board endeavor to direct exams and declare exams with no prejudice and partiality. Further information regarding the Rawalpindi Board can be discovered on this page. UrduPoint will keep you updated with the latest news related BISE Rawalpindi.
Latest Comments
Ols result
By: Qamar Din on 02-08-2023
Roll number ni yad 2012 matric Chak dolat school Jhelum
By: Ehtsham Ahmad on 19-05-2023
Moon Moon
By: Abdul Mateen on 21-01-2023
It's very good for studends
By: Bushra Hafeez on 07-01-2023
It's very good for studends
By: Bushra Hafeez on 07-01-2023
Hs 221_295 hmara result muskil ha net pa show ho kaon k army ka apna alag education board ha.
By: Ansar Shakeel on 25-08-2022
Aoa meri matric ki sanad leni he 2016 ki kia tarika he aur suply ka reaultkesy check karoon
By: Ali Hassan on 17-07-2022
Nice
By: Muhammad Shahzad on 03-07-2022
lanat how Rawalpindi board par
By: Waleed on 21-06-2022
Slamm ! Sir kya matric ka kon kon sa exams Cancel hoia ha ?
By: Ch Shawiz Jamil on 19-05-2022
BA ka result kb a rha hain?
By: Khaki on 31-01-2022
10th 2021 k result ki date kya h
By: Rukhsar on 15-09-2021
Very nice
By: Faizan Jawed on 07-08-2021
What is the last date for submission of matric fees
By: Akhter on 12-12-2020
How to get Dowland my roll number slip? Kindly
By: Razaullah on 06-10-2020
second annual walon k exams hun gy kya ?
By: Jessica Mughal on 26-09-2020
10 class ka result kab aye gaa
By: Muhammad Abdullah on 29-08-2020
Results lab aawu ga
By: Muhammad Zohaob on 07-08-2020
no comment
By: Arooj Shahzadi on 22-07-2020
Show 10 class result
By: Anila Niyaz on 22-06-2020
RESULT FOR YEAR OF 1998
By: SYED SAJJAD HUSSAIN SHAH on 02-06-2020
sir suplementary exams m Eng k syllabus same e hya change hua h
By: Aqsa on 12-10-2019
Aoa sir meri matric ki sanit pay date of birth galit hai to kesy teeek ho saqti hai ya
By: M. Ibrahim on 11-07-2019