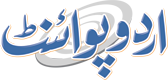 Kashmir Tops Agenda Of PML-N: Barjees Tahir
Rukhshan Mir (@rukhshanmir) Published August 06, 2016 | 06:06 PM
LAHORE, A(UrduPoint / Pakistan Point News - 6th August, 2016) : Federal Minister for Kashmir Affairs and Gilgit-Baltistan Chaudhry Barjees Tahir has said that the Kashmir issue is a top priority of the Pakistan Muslim League-Nawaz. Addressing a seminar about Kashmir at Aiwan-i-Karkunan-i-Pakistan here on Saturday, he said that why international community and human rights organisations were silent over the atrocities being unleashed on the people of Indian-held Kashmir (IHK).
He said that the international media including Indian had been exhibiting a biased attitude, partiality about the brutalities of the Indian forces in Kashmir. The minister said that the Indian interior minister deserved the response given by Federal Minister for Interior Chaudhry Nisar Ali Khan on human rights' violations in Kashmir, adding that, in fact, Chaudhry Nisar represented the aspirations of the Pakistani nation. The minister said that Pakistan has made enormous diplomatic efforts for the Kashmir cause and it had highlighted the issue at all international forums, and Pakistan would continue extending political, diplomatic and moral support to Kashmiris, he maintained.
Barjees Tahir said that if Nawaz Sharif's government had not been toppled in 1999, the Kashmir issue would have been resolved, adding that toppling of an elected government also sabotaged the Kashmir issue. He said that Prime Minister Muhammad Nawaz Sharif was making efforts at various international forums for solution to the Kashmir issue as per the resolutions of the United Nations. The minister said that Prime Minister Muhammad Nawaz Sharif in his address at United Nations General Assembly termed Kashmir dispute an incomplete agenda of UN and said that the international community should strive hard for solution of the Kashmir issue as peace in South Asia could not be ensured until its solution. He said that the prime minister also stressed solution to the Kashmir issue during his meeting with American President Barack Obama.