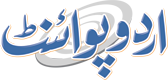 Bangladesh Court Convicts Opposition Leader's Son
Umer Jamshaid Published July 21, 2016 | 03:56 PM
DHAKA, (APP - UrduPoint / Pakistan Point News - 21st july,2016) : A Bangladesh court Thursday convicted the exiled eldest son of the main opposition leader for money laundering and sentenced him to seven years in prison, a move that could end his political ambitions. Two high court judges overturned a 2013 acquittal by a lower court of 51-year-old Tarique Rahman, who lives in exile in London and now faces a ban from politics. Rahman, who was also fined 200 million taka ($2.5 million), is the eldest son of opposition leader and two-time former prime minister Khaleda Zia and was considered her political heir apparent. "The high court said Tarique Rahman influenced political power to help his close friend Giasuddin Mamun to get and then launder 200 million taka," deputy attorney general Moniruzzaman Kabir told AFP. The move comes at a volatile time in Bangladesh, which is reeling from a wave of deadly attacks by Islamist extremists. Earlier this month five armed men stormed an upscale cafe in Dhaka's diplomatic zone and killed at least 20 hostages including 18 foreigners, in an attack claimed by the Islamic State group. Police say local extremist group, the Jamayetul Mujahideen Bangladesh (JMB), was behind the siege.
A week later, suspected extremists from the same group attacked the nation's largest Eid prayer congregation, killing three people, according to police. The Bangladeshi government says those attacks and a number of other killings of secular writers, foreigners and religious minorities are part of a plot to destabilise the country. It has blamed 70-year-old Zia's Bangladesh Nationalist Party (BNP) and its Islamist ally. The BNP protested the money laundering verdict, saying it was part of the government's "political vengeance" against Rahman. "The lower court did not find any evidence against Tarique Rahman.
The judge who gave that verdict was forced to flee the country following government pressure," BNP spokesman Rizvi Ahmed told AFP. "These are all parts of a conspiracy to keep him out of politics and to destroy the Zia family," he said.
The judge who acquitted Rahman in 2013 has since fled the country and is believed to be in Malaysia. Party spokesman Ahmed said at least 24 BNP activists including a senior official were arrested after staging protests following the verdict. Dhaka police inspector Morshed Alam told AFP 10 supporters were detained outside the BNP's headquarters in the capital. Prosecutors said Rahman would now face a ban from politics unless the Supreme Court overturned his conviction. Justice minister Anisul Huq told reporters that Rahman, who also faces several other charges of graft, would have to surrender to the court before he could appeal. "There is no opportunity to appeal from London," he said. Nonetheless his lawyer Mahbub Uddin said they would appeal the verdict. "We hope we'll get justice," he told reporters. The BNP, founded by Rahman's father and popular army strongman Ziaur Rahman in the late 1970s, has been in disarray in recent years. It boycotted the last general election in 2014, allowing Zia's bitter rival Sheikh Hasina's party to win without even contesting most of the parliamentary seats. Last year Prime Minister Hasina's secular government launched a crackdown in which thousands of BNP activists were detained and prosecuted for violent protests that left nearly 150 people dead. Rahman has especially irritated Hasina's government after claiming that her father Sheikh Mujibur Rahman -- widely regarded as the hero of Bangladesh's 1971 independence war from Pakistan -- was in fact a stooge of Islamabad.