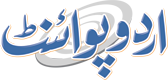 Express News Live Streaming - Watch News Channels Express News Online
Watch Express News online. Free Live streaming of Express News. High Quality HD Live Stream of Express News. Best quality and fast video stream of Express News from Pakistan. Free Live News Channels from Pakistan only on UrduPoint.com.
More News Channels
Express News is a credible Urdu News channel of Pakistan, it was launched in 2008 by famous Lakhani group of companies. Express News Live has one of the best journalists and anchors in Pakistan, Javed Chaudhry is the most famous anchor of Express News. His show Kal Tak is the best prime time show of the country.
Khabardar by Aftab Iqbal is funny and entertaining news show, which is famous due to Punjabi jokes cracked by the stage actors in the show. To the point by Mansoor Ali Khan covers all the important national and political topics. Syasi theater by Wasi Shah is a light mode program, in which different guests are invited and interviewed by renowned poet Wasi Shah.
Express news gives its viewers all the news about current happenings and circumstances of the country. It keeps people aware of all that is going on in the country; whether in political scenario, social scenario or economic scenario. There are also a number of talk shows and programs on Express news tv that discuss the current and upcoming sociopolitical, socioeconomic, political, economical, social, geographical, national and international scenario and issues of Pakistan. These Headlines, talk shows and programs on live tv help the viewers get and create an analysis and understanding of different issues going on in the country.
You can watch the Express News on SKY Network in UK and Europe, and Dish network in US, Canada and Australia. You can also watch Express News Live online on UrduPoint with best HD streaming.