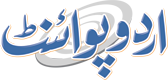 Samaa TV Live Streaming - Watch News Channels Samaa TV Online
Watch Samaa TV online. Free Live streaming of Samaa TV. High Quality HD Live Stream of Samaa TV. Best quality and fast video stream of Samaa TV from Pakistan. Free Live News Channels from Pakistan only on UrduPoint.com.
More News Channels
Pakistan's news and entertainment network Samaa TV, was set in motion on December 2007. It is owned by Zafar Siddique from Jaag Broadcasting Systems Private Limited. The headquarters of the channel is in Karachi, Pakistan. The slogan of the channel " Sansani Nahi, Sirf Khabren" reflects its negation of sensationalism in news.
News Policy
As far as the news policy is concerned, Samaa TV Live is recognized for being unconventional and impartial channel that puts forth solely facts during news segments and doesn't shy away from controversial views during discussion and chat segments. Samaa is also working on innovative journalism initiatives that include user generated content through its 'iSamaa' citizen journalism platform.
Broadcast Area
Samaa TV expands its broadcasting spectrum to multiple cities in the country whereas international broadcasting includes transmission to UK, Ireland, USA, Middle East and India. Picture format of the channel is 4:3/16:9 (576i, SDTV) 16:9 (1080i, HDTV) whereas Satellite availability is as follows;
• Sky (UK & Ireland) Channel 751
• Ptcl Smart TV Channel 06
Among some of the biggest names in journalism, Samaa TV has an extensive network of correspondents both within the country and outside Pakistan along with state of art studios.
Website
All the programs of Samaa TV can be streamed online, you can watch Samaa TV Live in HD quality, The official website of Samaa TV offers a wide range of options for navigation. The news on the website is categorized under following categories;
• Sports
• Global
• Culture
• Economy
• Health
• Science
Programs of the Channel
The programs presented on Samaa TV are as follows;
• Subh Saveray Samaa Kay Saath
It is basically the morning show of Samaa TV, hosted by celebrity Sanam Baloch. The show features a new guest every episode. Various segments like cooking, competitions and gleeful conversation with the guests add to the popularity and viewership of the show. Subh Saveray Samaa Kay Saath on-airs every weekday at 9 am PST
• Awaz
Awaz is hosted by Shehzad Iqbal, is a current affairs centering talk show. Each episode is based on a hard core debate based topic that is discussed in the presence of a noted politician or an analyst. The show on-airs Monday to Thursday at 10:03 pm PST
• Qutb Online
This show hosted by Syed Bilal Qutb, mainly focuses on curing mental health issues of the masses with spiritual knowledge being imparted by religious scholars, present as guests on the show. This show has gained much popularity over time specifically in Pakistani citizens due to the religious counseling factor. The show on airs every Friday at 7:05 pm PST
• News Beat
This current affairs based talk show is hosted by Paras Jahanzeb. The show features multiple political figures and social activists each episode who give their judgement and analysis on the topic in focus. The show on-airs every Friday at 10:03 pm PST
• Agenda 360
Another current affairs based talk show, hosted by Haider Waheed and Moiz Jafri, highlights important issues of the country along with in depth discussion and analysis of the guests. The show on-airs every Saturday and Sunday at 7:05 pm PST
• Khara Sach
Khara Such, a synonym to bitter truth, is a political debate style show hosted by highly controversial journalist Mubasher Lucman. The show features many politicians and social influencers each episode, who pass their valuable judgement regarding important issues under discussion. The show on-airs Monday to Thursday at 8 pm PST.
• Sports Action
Sports Action is a sports centered talk show hosted by Shoaib Jutt. Each episode throws light on over hyped happenings in the sports world along with analysis of the guests, usually sports related personalities or retired sports players. The show on-airs every Saturday and Sunday on 5 pm PST.
• Awam Ki Awaz & Hum Log
Awaz ki Awaz & Hum Log are shows highlighting social and societal issues. These shows focus on investigation of the issue and cross questioning with the people involved with the problem. The show on-airs every Saturday and Sunday at 4:05 pm PST
• Samaa Ke Mehmaan
An entertainment based interview style show, Samaa Ke Mehmaan is hosted by celebrity Saadia Imam. Each episode takes us in the home of a famous celebrity, politician or a social influencer who tell about their life and personal experiences on the show. Samaa Ke Mehmaan on- airs every Sunday on Samaa TV.
• Crime Shows
Samaa TV on-airs different crime based re-enactment shows throughout the week. The purpose of these shows is to highlight evils and grave problems in our country and to get justice to the people who have suffered because of the evils through the platform of the show. List of these shows are as follows;
• Kahani
• Control Room
• Emergency Ward
• Khatra
• Khufia Operation
• Meri Kahani Meri Zubani
• Muttasreen
• Aisa Bhi Hota Hai
• Court Number 5
• Crime Scene