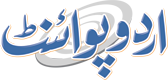 OGRA Conducts Public Hearing On Gas Price
Mohammad Ali (@ChaudhryMAli88) Published August 22, 2016 | 10:18 PM
LAHORE, (UrduPoint / Pakistan Point News - 20th August, 2016) : In order to determine prescribed price of gas, the Oil and Gas Regulatory Authority (OGRA) conducted a public hearing here on Monday, in which SNGPL, for the first time, demanded a decrease of Rs 30 per MMBTU (One Million British Thermal Units) of natural gas, in its revenue petition. OGRA Chairperson Uzma Adil Khan chaired the public hearing, while OGRA Member (Gas) Aamir Naseem and Member (Finance) Noorul Haq were also present.
Representatives of Sui-Northern Gas Pipelines Limited (SNGPL), All Pakistan Textile Mills Association (APTMA), Liquefied Petroleum Gas Association of Pakistan (LPGAP), Lahore Chamber of Commerce and Industry (LCCI), Khyber-Pakhtunkhwa government officials and other stakeholders and general public attended the hearing. During the hearing, the OGRA chairperson and members patiently heard the reservations/ suggestions put forth by the interveners.
Speaking on the occasion, the OGRA chairperson said, "Pakistan's interest is supreme to us, as both the companies and consumers belong to Pakistan." She said that it would be the consumers facing multiple problems in case of closure of a company; however, a lot had yet to be done by these companies to improve their performance. Uzma Khan hoped that companies would improve their working in the light of points/ shortfall highlighted by the interveners and other stakeholder, and come up to expectations of consumers. Later, talking to the media, she said that OGRA had already completed the public hearing process to determine the prescribed price of gas in Karachi (Sindh) and Quetta (Balochitan) on August 16 and 18, respectively.
Today (August 22), the Authority heard the interveners/ petitioners in Lahore and would hold a similar activity in Peshawar on August 25, 2016, she maintained.