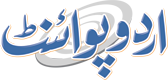 BIE Karachi---Board of Intermediate Education Karachi

BIE Karachi is under the Government of Sindh. Moreover, it was established in 1974 as a separate Intermediate institution for exams. Specifically, it provides information only about the Intermediate section. Furthermore, (021) 99260211 is the contact number for BIE Karachi. Moreover, it is situated in Hyderi Sharah-e-Sher Shah Suri, Block E Nazimabad Town, Karachi.
BIEK karachi Results
BIEK karachi Past Papers
More Education Boards
Administration of BIE Karachi
Basically, the primary staff of BIE Karachi is under Government authority. Consequently, every member has a rank according to the grading of the Board. Such as:
Importantly Sindh government selects the Chairman as the head of examinations.
Secondly comes, VC or General secretary who is answerable to the Chairman.
Specifically, the examination controller leads GS of the Board.
Moreover, the Audit officer controls the check and balance of the budgets.
Further Directors of Board work separately.
Furthermore, all Assistant Secretaries come.
The sub-level staff controls the working system of the Board.
Responsibilities and Duties of BIE Karachi
The obligations and duties of BIE Karachi are the following:
Primarily, it is the most important duty to conduct clean and clear exams.
Secondly, the improvement in Educational systems in BIE Karachi.
Further, it directs the enrollments to the selected candidates.
Moreover, it declares the final results of the students.
Besides, it is responsible for providing the material and staff for the board examination.
Furthermore, it gives medals, gifts, and certificates to the students.
Procedures for Admission forms
The process work to get admission in BIE Karachi is the following:
Firstly, get the admission form.
Secondly, attach the documents with the form.
Further candidate's pictures are necessary to attach with the form.
Moreover, documents include birth certificate, bey form, character certificates, and previous result card.
Furthermore, private students can contact the admission office of BIE Karachi for further details.
Ambitions and Aims of BIE Karachi
The primary objectives of BIE Karachi are the following:
Improvements in Education: Importantly, the most important aim of BIE Karachi is to improve the educational system. Moreover, it is working on upgrading the policy of the Board as well.
Clean conductance of Exams: A transparent examination system is the priority of BIE Karachi. Furthermore, it gives insurance on the exemplary conduct of papers.
Technological enhancements in Board: Further, BIE Karachi is working to increase technical terms within the Board.
Better System: Specifically, it is maintaining a sound system of education and examination in the country. Moreover, it has made the Educational System dominant at the national level also.
Conclusion:
I conclude that BIE Karachi is one of the biggest platforms of Pakistan's Educational System. Consequently, it is also a prominent board of Pakistan. Furthermore, it has a considerable budget to occupy such an extensive system.
Moreover, BIE Karachi has improved moral values also. Specifically, it allows the roll no slips, information of the Board, and date sheet of the students.
Q. When was BIE Karachi Established?
Board of Intermediate Education Karachi was establised in 1974.
Q. Is BIE Karachi different than BSE Karachi?
BIE is for intermediate education while BSE deals with secondary education. Before 1974, there were one known as BISE Karachi.
In 1974, the Board of Intermediate Education Karachi was built up as an autonomous body through the "Sindh BISE revision act No. 20 of 1973. The major responsibility of BIEK is to hold, direct, and supervise Intermediate Education which governed by the Governor of Sindh or his nominee. The Board of Intermediate Education Karachi is endeavoring to achieve its objectives for quality education in the nation. Board of Intermediate Education Karachi conducts exams and declares results of ICS, ICOM, FA, and FSC as well as in charge of keeping up and observing the nature of education and different extra-curricular exercises, which are centered on the physical and mental development of students.
At this page, UrduPoint will update you with most recent updates and news about date sheet, exams, and results. So stay connected with us to get updated with the latest news.
Latest Comments
Plz result kaab aaya gaa
By: Imsal Arif on 23-08-2023
Mare result kaab aaya gaa plz date sheet
By: Imsalarif on 23-08-2023
Please show my result
By: Ghulam Abbas on 28-04-2023
Ap mujhy matrix science group Ka result bhaj dy
By: Muhammad Waleed on 09-09-2022
Mera result kesy pata chalega?
By: 260086 on 02-09-2022
Plzz show my result
By: Rimsha Nadeem on 08-08-2022
ninth class result
By: Khuzaima on 17-01-2022
Result icom Karachi 2021
By: Nehay-e-zehra on 07-12-2021
BSEK RESULT
By: Mohammad Haris on 21-11-2021
When pre medical xii year for Karachi will be announced? Any possiblity
By: Anwar on 04-11-2021
want to check my 10th result 2020
By: Shahzaib Pervez on 12-10-2021
Please let me check my resukt
By: Asma on 23-08-2021
Sir Inter ka certificate nikalwaney ka process kya hai
By: Tahir on 26-07-2021
GOOD WORK
By: Muhammad Tahir on 15-06-2021
Assalam u alaikum Bhai biek ka chairman ka tenure khtm hogya hai phr bi ni remove ho rai offer letter issue hogya new chairman ko lakin charge ni mila
By: Mohsin on 26-11-2020
Pleasae show my result in 2nd year karachi board
By: Ayesha Siduqe on 21-11-2020
result
By: Uzair on 12-11-2020
kindly let me know that the below press release is published in which news paper BIE/PR/588/2020 Dated 13/10/2020
By: Fatima Khalid on 15-10-2020
Dear sir my mitric sanat verification plz help
By: Allh Bux KAmal on 01-10-2020
Where my ersult
By: Raheel Hussain on 27-09-2020
Sir mra matric 2010 ka hai and mujhy pre medical main admission chaiye Ho skta hai
By: Umer Farooq on 26-09-2020
I want to check my 11th result 2019
By: Muhammad Ali Nadeem Qamar on 26-08-2020
Salam. Mene private ( general group) ix and iix ki registration karwai thi, means me enroll ho chuka hn . Ab maloom y karna he k me both classes k paper don ga ya ix me promote hon ga or iix k paper dn ga ya phir both classes me promote hn ga ...... plz explain kr dei
By: S.meesum Ali Zaidi on 18-07-2020
Result kab tak announce hoga?
By: Saim on 11-07-2020
Any body can conform me upcoming second year result date?
By: Khalid on 10-07-2020
By: S.maudsir on 02-06-2020
Inter 2020 M exams hongy ya nhi ?
By: Faisal on 10-05-2020
Please koi mjhy sahi se bta skta hai k karachi me 2009 k part 2 k papers mn jo log fail huey the unko papers dene ka jo moqa mila hai tou unke examination forms kb jaeingy aur papers kb guide me
By: Bushra on 04-05-2020
Are HSSC II papers postponed? If yes then until which date
By: Syed Zeeshan Ajmal on 16-03-2020
Want to search my supply result of fa part 2
By: Raeesa Malik Farooq on 17-02-2020
I wanna check my 9th class result of 2016 because I want continue my education
By: 24096 on 22-01-2020
jan boch kai failed kar rahay hai mainai math ka paper pura sahi kya tha per bhi failed kar dya mera dost tu kuch bhi karkai nahi aya uai kyo pass kya
By: Syed Abdulrehman Azim on 21-12-2019
mai pass kyo nahi huwa
By: Syed Abdulrehman Azeem on 21-12-2019
Please fine result fsc 2019
By: Salma Israr on 13-08-2019