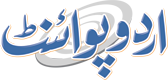 BISE Lahore - Biggest Educational System of Pakistan

Lahore Board of Intermediate and Secondary Education is the largest platform of Education. BISE date sheet and admissions forms are available. It deals with all the duties, responsibilities, and availability of information regarding candidates. Lahore Board of Intermediate and Secondary Education is the largest platform in Pakistan. Pakistan came into being in 1947. The first step was taking the Education system on a large scale. Moreover, In the beginning, the exams of matriculation and intermediate were taken in Punjab University Lahore. But in 1955, after the Punjab University Act 1945, a separate BISE system was established. Most importantly, BISE Lahore was the first Board that took the first examination of Matric and Inter. Initially, states of AJK, Baluchistan, and Northern Areas were under control; of Lahore Board.
BISE lahore Results
BISE lahore Past Papers
Bise Lahore News
View More News
More Education Boards
Authorities of BISE Lahore
Besides, Lahore Board is the biggest sector of Educational affairs. After the independence of the states, BISE Lahore provides services to some other districts. Such as Kasur, Sheikhupura Okara, and Nan Kana Sahib junctions come under BISE Lahore. Moreover, it is located near Mozang Road, Block B-Jubilee Town Lahore.
The responsibilities and authorities of BISE Lahore are the following:
Middle Examinations
Primary Educational Exams
Secondary Educational Exams
Supervision of all Boards and districts
Declares the Results in the end
Responsibility for undertaking all sectors of prize distribution
Furthermore, co-curricular activities come under BISE Lahore
Visions of BISE Lahore
Similarly, Pakistan was established on the Vision of Islam. Likewise, BISE Lahore had some ambitions and aims related to different slogans as:
Promotion of Educational Sectors
Most importantly, Fair Exam testaments
Unbiased Examination
Justified and Clear Educational department
Best of all, to raise Educated Nation
Primarily, make the country literate in competition to others
Administration of BISE Lahore
The administration is responsible for administrating Candidate forms to results. According to Clause five of the Govt Acts, the controlling session of an Educational System is its Board. It is sub-divided into different sectors as:
Chairman Person: He/She oversees the changes and programs in the examination sector.
Vice-Chancellor: A university professor or VC of the sector, which holds the duties after CM.
Executive Officers: The principal has the authority to make any change in departments under the Chairman's supervision.
Academic Officer: The academic performances by teachers, staff, and candidates are under the control of academic officers. Although the name, preferably shows the work itself.
Board Officers: Two board officers are under the consideration of Academic Officer. Accordingly, both are answerable to the administration of BISE Lahore. As of fact, the rank of the Board Officers should not be below the deputy level.
Headmasters of Colleges: The controlling sector elects one candidate from Degree college and another from the Intermediate sector. Consequently, both work for the maintenance of Examinations all over the Lahore and respective domains.
Persons of Controlling Authority: Controlling authority also chooses two people from its department. Besides, they keep an eye on every action performing BISE Lahore. Along with this, they are answerable to the administration also.
The online methodology of BISE Lahore:
Preferably, you can now send your admissions through HEC online criteria. Urdu point is one of the biggest platforms of information. It presents you with a site to search for your desired information. You can check the information about the following:
9th class enrollment, forms, and dates of examination
10th class admission forms and exam dates
Part-1 papers and admission forms
Part -2 date sheet and enrollment.
Moreover, a candidate can find out the result easily through the Urdupoint site.
Admission Requirements of Candidates
Every system requires an admission procedure. Similarly, BISE Lahore has some admission requirements. Such as CNIC or birth certificate, photocopies, parents CNIC, etc. It depends on the source you are sending admission.
If you use the online source, then you print out the admission form. Then on every step, you will need a stamp of an official 18-grade officer. Then you submit your scanned papers on the official website of BISE. But Urdu point gives you this opportunity. You can send your admission through it.
Secondly, private institutional students send their admissions through their institutes. Preferably, it becomes easy for them. But they also need CNIC or Bay form, pictures, and Father's CNIC. It is the basic requirement of every examination board.
Recognition Procedures:
BISE Lahore has some rules for the students for admission. BISE Lahore gives a document As Chapter 4. Accordingly, in the Higher Schools has to follow some principles. Here are some specific rules for private institutes. Such as:
Most importantly, students with no previous certificate can get admission to the High School.
Every Private institute will pay an Endowment fund to the government, for entries.
No application from a new institute is acceptable. Unless it covers all the points of Chapter 4 statements.
With consistency, the Board will arrange an inspection for results. After results, Secretaries of the Board will make a list of promoted institutes.
The board will make the availability of necessary items during examinations. Also, it will provide supervisory staff.
These are some important things that every institute provides to BISE Lahore. These are acceptable and permanent for every institute. If a private institute doesn't follow these sections, then it will not support for admissions.
Conclusion:
I conclude that BISE Lahore is the well-organized Board. It provides all the duties in its domains. Most importantly, it gives an equilibrium system to get their admissions quickly. So, in an overall view, BISE Lahore is working at its best. Undoubtedly, It is very beneficial for students.
Q. When was BISE Lahore Established?
BISE Lahore was established in 1955.
Q. What is the vision of BISE Lahore?
The first step was taking the Education system on a large scale and facilitate as many students as possible with education.
Q. Name the cities that come under BISE Lahore?
Kasur, Sheikhupura Okara, and Nan Kana Sahib junctions come under BISE Lahore
Lahore Board is the standard of education all through the nation. BISE Lahore is considered as the greatest educational board in Pakistan: around 2 million students are examined each year through this board in primary, middle, matriculation, and intermediate exams. The Board of Intermediate and Secondary Education Lahore got the status of an autonomous board in 1954. The board was initiated after the foundation of Pakistan and thought about one of the oldest boards of Pakistan.
Before its conduction all the education matters of Punjab were under the duty of the University of Punjab, Lahore but because of the increase in the candidature BISE Lahore Board was made. Now it has command over Kasur, Okara, Sheikhupura and Nankana Sahib. Lahore Board has the responsibility to direct annual exams of 5th, 8th, 9th, 10th, ICOM, ICS, FSC, and FA and announcement of the results is also the duty of the board. Besides, curriculum responsibilities, Lahore Board have the duty to arrange extra-curricular activities as well. BISE Lahore grants the high scorers student with awards, certificates, and laptops.
On this page, UrduPoint presents you every data related to Lahore Board. You can search for BISE LHR Results, date sheets, exams schedule, announcements and latest news in Urdu and English.
Latest Comments
HLO
By: SHAN ALI on 31-07-2023
Result
By: Nazam Ali on 28-08-2022
ok
By: Zaib on 17-05-2022
Nice
By: Muhammad Shaban on 15-10-2021
Matric ka result kub ana ha 2021 ka
By: Maryam on 16-08-2021
assalam o alikum !!!!!! sir inter part 1 (first year) ke papers kb hongay koi update hy papers ke bary me to plz bta dEIn
By: Muhammad Asad Farooq on 27-05-2021
Online kasa apply krty h mark sheet or migration ka
By: Wazir Shahzad Akbar on 23-02-2021
sir inter ke admission ke last date ka ha single free ke sat
By: Zeeshan on 28-01-2021
BA 3rd year k papers hn gy ya nhi
By: Hanan Ali on 06-01-2021
When will paper be taken
By: Imaan on 08-12-2020
have a humble include our FSc greater Mark's (whether promotion result or special exam result) for MDcat mean jis k in 2no results me se zaida achhe Mark's hn use aggregate me include
By: Laiba Eman on 27-11-2020
Agr 1st year ka result clear ho gia hai to 2nd year k paper kb tk dy skty hen?
By: Hafiz Adeel on 13-11-2020
کیا تعلیمی ادارے بند ہونے کا اعلان کردیا گیا ہے
By: Rana Affaf on 02-11-2020
Sir mny combine papers deny thy private admsn bhja tha .. to kia ab mry papers hn gy? Hn gay to kab hn gy sir ?
By: Zoya on 21-09-2020
Please tell about special exams how we can apply.
By: Anas Ahmad on 11-09-2020
My result
By: Eman Shafiq Malik on 22-08-2020
special exams ka bta dain please hamara time waste ho rha hn gy?
By: Usama on 12-08-2020
128391
By: Areeba Sehar on 08-08-2020
Sir meri inter part 1,2 ma mathes ma compart Hai Mera kya hoga agare papers honge toh tayari k lea insitudes open nahi Hai please sir tell about this ma bohat depressed hu 😔
By: Sameer Naseer on 08-07-2020
Supply ka exams kab honay hai
By: Zargham Sajjad on 30-06-2020
Please give me information if anyone has that I've completed 1st year and now papers of 2nd years have been cancelled if I want to improve my 1st year numbers, can I would be able to appear in special exams?
By: Aaa on 25-06-2020
Sir Jin students nay inter part 1 or part 2 Kay supllymentry exame Dany hain un ko promotion ki jayga ya nhi agar nhi tu exame kb hongy
By: Saher Navees Qaiser on 21-06-2020
Sir please ensure us that the news of exams going conducted Is false and the exams have been cancelled ...
By: Sarah on 19-06-2020
matric ka result kb ana hai 2020 ka
By: Suleman Khan on 16-06-2020
Sir mein ny fA k combine paper denay thy. Covid ki wja sy kuch promote ho gay. Mere liay Kya ha. Mtlb paper hon gy k ni.
By: Samiullah on 14-06-2020
Result KB Ana hai
By: 329641 on 08-06-2020
Sir mene is year combine papers denay thy 1st year or 2nd year k lekin jesi k ab situation bni hoi he to jesay k meri information me aya he or new me b bataya ja rha he k matric or intermediate k papers cancel krdiye gye hain to sir kya ap ye bata sktay hain k jin students ki supplies thi or jinhon ny is annual papers nain paper combine denay thy unka kya bnay ga.
By: Ali Zaib on 14-05-2020
inter part 1 r 2 combine krny wali k liye Kia division liya geya he?
By: Fatima on 14-05-2020
sir 1st year Ky exams ho gy is saal ugr ni tw kya 2021 mai combine exams ho gy ya fr blkl hi cancel hn paper ?
By: Ayesha Akram on 13-05-2020
sir inter part1and2 combine kerny valy student k papers ho ge k nhi?
By: M.Arslan Ali on 10-05-2020
diploma ke paper hun ge kia plz repaly me
By: Muhammad Hassan on 10-05-2020
2st year k pepper kab hon gy or dete sheet kb tak a jaye gi
By: Shahid on 09-05-2020
Want to know about nineth class new date sheet after lockdown
By: Muhammad Asas on 07-05-2020
Ics ki date sheet kb publish ho gi by AbdulHannan from kasur
By: Abdul Hannan on 27-04-2020
Sr mara inter ka result ghr nai aya tah Kya mujhe office ja Kay collect karna pady ga plz bta Dan
By: Ahmed on 22-04-2020
matric or inter ke exams ke date announced ho gaye he janane ke liye click kare es link pr
By: Asad on 16-04-2020
ki final 2020 ki roll no slip kab ay gi ?????
By: Muniba on 09-04-2020
can u tell me about ninth class exams and result
By: Syeda Warda Qamar on 06-04-2020
Check out my result
By: Ali Hur on 02-04-2020
First year date sheet
By: Hamza Naveed on 01-04-2020
Good
By: Saif on 31-03-2020
mein ne college me admission lena haikisi ko pata hai keh ksy apply krty hain agar mein pre 11 year krta hon toh kia mjhe dobara metric k result k baad admission k leayea apply krna ho ga
By: Hamza on 03-03-2020
i need sheet of ssc
By: Hamza on 03-03-2020
FSc Annual 2020 ki date sheet kb publish ho gi?
By: Dua Siddiqi on 01-03-2020
Yr ninth ki date sheet 2020 ki snd kre plz
By: Kamran Sadique on 25-02-2020
Meri sand ghom hogai h mje roll num b yaad nii mai kesy niklwan or pta krn
By: Mehwish Iqbal on 16-02-2020
Date Sheet 10th Class 2020
By: Ali Murad Arshad on 05-02-2020
plz btay 168643 metric ka result
By: Chand on 21-07-2019
168643 roll nmbr hai metric ka result btay
By: Chand on 21-07-2019
From where private students can get results?
By: Amna on 19-07-2019