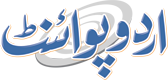 Moral Stories for Kids - Bachon Ki Ikhlaqi Kahaniyan, Urdu Stories with Moral Lesson
Read Kids Moral Stories اخلاقی کہانیاں in Urdu on UrduPoint Kids section, read stories, poems, jokes, recipes and more children content online in Urdu.
اردو اخلاقی کہانیاں - بچوں کی اخلاقی کہانیاں
Records 1 To 12
(Total 1484 Records)
Very short stories with moral are available on this site. If you are searching for the moral stories for the kids or inspirational moral stories for students you should visit Urdu Point. Short stories with moral values are found on this site. Moral stories for the students of class 8 can also be found. All the moral stories are interesting moral stories and good moral stories. Long moral stories and short moral stories are also available. Very short stories with morals are the inspirational moral stories. Moral stories inspire them. Reading moral stories improves the kid's moral behavior. All available stories are good moral stories.
Stories for kids with moral are best to read as they leave positive impact on minds of kids. Kids learn moral values by the moral stories. Simple stories for students and kids are available here. Stories with picture are easy to understand by the kids. Stories with moral lessons for kids must be introduced to the kids because it will cause positive behavior in them. We have all the best moral stories for children in Urdu. You can also find bachon ki kahaniyan in urdu. You can read baby stories online. In the moral stories for kids, baby stories are also available.
Baby stories in Urdu, kids stories in urdu, urdu seekhain by stories and online kids stories all can be found easily on one page. Short and bed time stories for kids are available on this site. Moral stories for the students are best available on this page. Inspirational moral stories and humorous stories for students can be used in story competition as well. Short stories and funny stories for kids are also available. If you want best results of the short moral stories, funny stories and moral stories in urdu go for urdu point. . You can find best moral stories for kids in urdu.
For the best results of bachon ki kahaniyan in urdu, visit this web page. Urdu Point has best moral stories for reading in Urdu. Interesting stories are easily available here. You can find short moral lesson stories here. This web page has many kids stories in Urdu. For reading moral stories in urdu you must visit Urdu Point