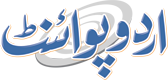 Urdu Jokes - Funny Urdu Latifay for Kids
Read Kids Jokes لطیفے in Urdu on UrduPoint Kids section, read stories, poems, jokes, recipes and more children content online in Urdu.
اردو لطیفے
Records 1 To 36
(Total 1374 Records)
Urdu Point has good jokes for kids. The joke of the day for kids is also available here. Kids one liners are accessible here. Urdu point provides puns for the kids. You will find the large collection of funny jokes for kids. Kids like to tell good jokes, for learning good and funny jokes you should visit this site. If you want to find good jokes for kids, Urdu Point is the best website. The jokes section on website provides you with the funny jokes of the day. All the jokes on website are good jokes for the kids. We have a lot of funny jokes for kids.
You will find the best result for the funny jokes in urdu or pathan jokes in urdu. Pathan jokes are very famous. So you can read funny pathan jokes in Urdu. All variety of funny Pakistani jokes can be found. These funny jokes can also be used as funny sms in Urdu. The best Urdu latify can be found here. There are many pathan jokes which will make you laugh. If you need a funny joke go for Urdu Point. All good jokes are the funniest jokes and short jokes.
There are latest chutkuly as well. You can also find hindi chutkuly and hindi chutkuly for whatsapp. All the good jokes are specifically collected for the kids. Kids can read good jokes. Funny jokes will make you laugh and joke of the day will entertain you every day. Best hindi chutkuly and funniest hindi chutkuly are also available here. We can provide you all the hilarious joke of the day. You can also download comedy jokes.
We have collected all the funniest jokes for you. The joke of the day is very short. It will take your less time but will make you laugh more. If you want good funny jokes we will provide you good jokes, funny jokes and latest chutkuly.