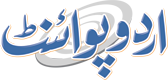 True Stories for Kids - Bachon Ki Sachi Kahaniyan, Children and Kids Stories
Read Kids True Stories سچی کہانیاں in Urdu on UrduPoint Kids section, read stories, poems, jokes, recipes and more children content online in Urdu.
اردو سچی کہانیاں - بچوں کی سچی کہانیاں
Records 1 To 12
(Total 169 Records)
Some stories are the real stories of the life. Real life stories give us a lesson. Kids should also read real life stories. Some kids love to read real stories of ghosts. Real stories are both real stories English and real stories Urdu. If you want real stories in Urdu visit Urdu Point. It contains the best real stories in Urdu. Funny real story and short life story both are liked by kids. This site has short stories for kids with pictures. Teenager loves romantic love stories but kids mostly like real life stories. You can get stories for kids with moral and real stories from this webpage.
Simple English story can be searched on any web page but real story in Urdu can be searched on Urdu Point. Kids do not like the real life romantic love stories because they like the real ghost's stories. There are some inspirational movies based on true stories. We do not have short romantic stories or love stories to read. As this page is designed for kids so kids do not like such real stories. There are many real love story movies in bollywood as well. On this page we have collected inspiring true life stories, real short stories, funny real stories and real ghost's stories. On this page you can find sachi kahaniyan.
Bachon ki sachi kahaniyan in Urdu can be read on Urdu Point. If you are afraid of real ghosts then you should not read real ghost stories. You can read other real stories instead of real ghost stories. Urdu Point has best real stories for reading in Urdu. Interesting stories are easily available here. You can find short real stories here. This web page has many kids stories in Urdu. For reading real stories in urdu you must visit Urdu Point.