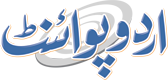 Urdu Story, Kids Urdu Stories and Articles - Bachon Ki Kahanian
Read Kids Articles مضامین in Urdu on UrduPoint Kids section, read stories, poems, jokes, recipes and more children content online in Urdu
بچوں کے مضامین
Records 1 To 12
(Total 555 Records)
Kids must develop the habit of reading. Urdu Point provides short articles for kids which are free online articles. If you want short articles for kids for improving their reading you must visit this site. Articles for kids and students both are available on this web page. Many sites provide articles for students but Urdu Point has a specific collection of online articles for kids. Kids can easily read online articles here. Kids like many types of articles like news articles for kids, current event articles and world news for kids. This site has the list of articles for the kids so that kids can choose and can read online articles.
News articles for students are not specified on every page. But Urdu point has specified news articles for students as well. Urdu point is the best news site for kids. There are many example articles which can also help the students in homework. Reading articles enables the students to write short articles and improve their current knowledge. This web page provides many articles to read. The category of articles contains easy articles, news articles, and moral articles for the kids. All the online kids articles are interesting articles for kids. Kids can learn many things from these short articles. Bachon k dilchasp mazameen can be searched on Urdu Point. This page provides you with bachon k mazameen. These articles for kids also contain short moral stories for kids.
All kids are fond of best articles. You can find best moral articles for kids in Urdu. For the best results of bachon k articles in Urdu, visit this web page. Urdu point has best moral articles for reading in Urdu. Interesting articles are easily available here. You can find short moral articles here. This web page has many kids articles in Urdu. Short moral articles are easy to understand for kids. To ease the children we have simple articles for kids. Kids love to read interesting short articles. So for the best results of online articles for kids, visit Urdu Point.