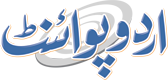 Kids Games - Online Pakistani Video Games for Kids
Read Kids Games گیمز in Urdu on UrduPoint Kids section, read stories, poems, jokes, recipes and more children content online in Urdu
ویڈیو گیمز
Records 1 To 12
(Total 40 Records)
All kids love to play games. They try to search Best Free Games for their spare time. Here you can find many games for kids to play. Kids can play online games here. Kids games for boys and kids games for girls are available here. You can also play games on birthday parties or can do games competition. Educational games are also very important for kids. Games for kids are designed for kids so that it improves their learning. Kids who play games are more active then the kids who do not play games. Kids are fond of playing online games. Kids mostly download free games. Best video games are mostly liked by the kids.
Urdu Point provides online games specifically selected for kids who love to play miniclip games online. Not only kids but baby games are also available here. You can find many games for the babies. Your baby will love the games. Interesting and easy baby games are found here. These games will keep your kids busy in their free time. Easy games and tricky games for kids are provided by this site. Many free baby games and baby games for girls and boys found here. All categories of games which include indoor games, outdoor games and sports games are available. Computer games and racing games are very popular games among boys. They love bike racing games and car racing games.
Now play online games easily on Urdu Point. Urdu Point offers you many free online games to play. you will find a lot of mini clips games. Everyone likes online games. There is special collection for the kids games for boys such as car racing. You can also have an easy access to free online games for toddlers. We offer you a variety of kids games online. So now you can have all types of online games available at one page.