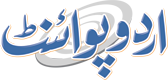 Classic American Kitchen
Classic American Kitchen – With its unique qualities and charm, America is a powerhouse for interior design. Most of us consider that traditional structures mixed with contemporary elements make up the best American homes. Americans believe that all houses in the United States are significant. It may be the case in some cases. With a vast amount of space, the country is blessed. The average kitchen size is the same in many urban centers across America.
In addition to traditional building structures, new kinds of buildings are being made with special materials. These contemporary design buildings have been created thanks to American ingenuity. Despite the high-quality materials, the classic American kitchen still blends practicality with luxury.
Furthermore, granite and marble, such as Calcutta, are widely used for countertops and backsplashes. There is no denying the appeal of wood in cabinetry, such as oak, walnut, pine, or cherry. Oven hoods are typically made of stainless steel. Choosing a kitchen item that will last for generations and adds an air of casual sophistication to a room is a wise decision.
(جاری ہے)
Kitchen Design In Pakistan
Kitchen Design in Pakistan has evolved from a simple touch kitchen to a contemporary one quickly. And due to this reason, more and more kitchen designs are required daily to serve the needs of consumers. Now when it comes to Classic American Kitchen designs, there is competition.
Many consumers like to have American-styled open kitchens in their homes so that they could spend more family time together along with the convenience of cooking and preparing a perfect family meal. Our collection of classic American kitchen designs is presented here. You can make changes in your kitchen depending on your taste and the space you have available. The interior kitchen options mentioned here are simple and easy to apply.
Small Kitchen Design
For designing your kitchen, never choose one or more dark color combinations that you like to have in your small kitchen. Small kitchen designs boast light colors so that the congested space of small kitchens looks spacious and open. Furthermore, adding a window for air and light makes your kitchen far brighter and more relaxed when preparing meals for your family.
Kitchen Cabinet Design
Kitchen Cabinet Design allows the house owners to adjust things and utensils in those cabinets. Further, it is within these spaces that American ingenuity is displayed once again due to the clever storage solutions found in many American kitchens. Cupboards and cabinets are designed to store everything from pots, pans, spices, and kitchen linens in drawers, rods, cubbies, and rotating shelves.
Browse More Women's Corner