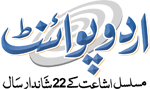 Unique LCD Wall Units Designs
Unique LCD Wall Units Designs - Entertainment walls or LCD wall units have become popular living rooms. Today, they compete with traditional fireplaces for space. To maximize viewing angles, TV owners want their boxes to be displayed in the center of the room because more and more lounge fireplaces are being put on a side wall or corner.
With this renovation, it's possible to conceive a new feature wall in the living room with the TV at its center. Additionally, it requires additional storage for receivers, recorders, movies, consoles, and even games. We now need to create a contemporary vista that can replace the mantelpiece, and on what do we place our cherished items now.
We bring you the best LCD Cabinet Designs Photos for you to see for yourself; how can you change the entire design of your room, from a simple living room with an LCD to a new spacious, compact, and versatile area for your LCD and other assortments.
Further, these LCD wall units' designs should match the ceiling and wall colors. And the themes to illuminate the walls and ceilings with amazing lights and patterns. In addition, TVs and trolleys are things from the past.
Now you have got so many options for decorating your living room or lounge area.
Wooden Design On Wall For LCD
Wood paneling serves as an attractive backdrop for the wall and base unit. This combination makes LCD Walls more prominent and sleek when it comes to the overall looks. Further, an entire arrangement for the LCD, books, and lighting creates the perfect lighting for the room and allows the users to enjoy and relax. In addition to the TV, the opposite side of the long console contains gallery space for displaying a few favorite art prints, which are illuminated by designer lamps.
Behind the LCD, a bookcase of the same wood tone runs alongside the wood panel, bringing a more sleek and attractive look. Furthermore, media console units have slim storage space requirements, allowing them to have many creative design options. With the offset alignment, the volumes appear to slide away, leaving nooks for displays.
Latest Wall Unit Designs
LCD Wall Design 2021 consists of many lights patterns and decorations. With this LCD Unit Design 2021 now, you can use them to decorate your home and brings out the excellent-looking living room for your requirements. Modern LCD Unit Design features offer a unique assortment of LCD wall units, and you can use this in the living room or bedroom for an eye-catching and decorative décor. Furthermore, now you can explore some of the most amazing and unique Modern LCD Wall designs. Also, you will be astonished by the reactions you get from your guests.
Simple LCD Wall Unit Designs
Not only is the LCD backlit, but there is also a wall panel. Instead of a traditional flame fireplace, this feature provides a cozy glow. There is also a low shelf near the bottom of the installation, which also seems reminiscent of a hearth.
Write Your Comments