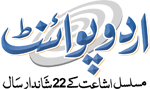 Home and Kitchen Decor - Decoration Ideas for Living Room, Bed Room, Walls, Floors
Home and Kitchen Decor - At UrduPoint, you can get amazing ideas to decorate your homes. You can give your home a completely new look with unique ideas, from walls to ceiling, lounge to bedrooms, and kitchen to bathrooms. Explore our decoration ideas for home and kitchen and impress everyone with your aesthetics.
Home decor is something that never ends. Especially, women always want to make their home look more decorated than the previous day. For this purpose, they struggle to search for new home decor ideas that are easy to do and economical. Your search will finally end here as this section of UrduPoint is fully dedicated to home and kitchen decoration ideas.
Here you can find out how you can make your home's walls look better with easy DIY decoration ideas for walls. Our tips will make your boring walls look interesting. You can also find out which type of furniture will suit your home better. With our furniture ideas, you can make your small home look more spacious, and the sitting capacity will also improve. Here we will tell you how to chose and set smart furniture into your home.
Kitchen decoration is more necessary and complicated as well. The reason is that you can't put any extra stuff into the kitchen that wastes some precious space. However, not decorating your kitchen altogether is never an option. So here you will find out ways to decorate your kitchen that will also make it more spacious to place some extra stuff. This way, your kitchen cabinets and walls become more useful and attractive as well. All the spices and utensils will be in your reach with amazing tips and tricks to decorate your kitchen.
Your washrooms may look boring, but not anymore. With our washroom decoration ideas, you can install some amazing stuff to make your washrooms look attractive and more useful. There are some smart gadgets that you can install in your washrooms to make your stuff organized.
With our walls and tiles ideas, you can make your small home look more spacious as various color combinations can change the whole view. In short, by exploring our decoration ideas for home and kitchen, you can transform your old traditional home into a modern and stylish one. So go through this section and find out what suits your home best.