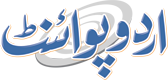 Home Decoration Ideas
Home Decoration Ideas – Despite the excitement of designing a home, the process can be seemingly overwhelming. It may take up your time and consume tons of cash at the same time. However, there are challenges in achieving a balance between form and function. Further, to successfully counter and complete this challenge, we bring you a few tips that you need to adopt so that you might end up conducting the best home decoration ideas for your home.
It doesn't matter what style you have; the big picture and the little details are equally important—finding the perfect color palette to choose the right furniture in cases where you need to update the look of your home but lack the budget and time. In addition, you can accent your room with anything as simple as a new throw pillow or colorful light bulb.
Fresh, on-trend, and refined can be the guiding principles of your space. Despite appearing like they took a long time, you can accomplish each decorating idea in one day.
com/infographics/2021/1_ffb4b.jpg" alt="Home Decoration Ideas 1">
Home Decoration Ideas Handmade
It's essential to match furniture to a room's scale. Slender chairs can get lost in a big loft, while deep sectionals can overwhelm a smaller room. Make sure that you measure the width and length of each room you plan to decorate. Furthermore, you must measure the ceiling height and obstructions like stairs, columns, and radiators right before you start redesigning your home.
To prepare for window coverings, make sure also to measure the openings of your windows and their surrounding wall space. Furthermore, you can also add Home Decoration Ideas With Paper and Home Decoration Ideas DIYs for making some of the best combinations for decorating your home altogether.
In the same manner, you can also have your Home Decoration Ideas For Birthday Parties. With these smaller events for yourself and your children, this means a lot. Many people and children envision their lives in the home they live with their parents and siblings.
Home Decoration Tips
There is no right or wrong answer to this tricky question. Modern or traditional, formal or casual, warm or cool, rooms can be stylishly designed in different ways. If you are constrained by space or by budget, we have Home Decorating Ideas On A Budget.
Besides, Home Decor Ideas Living Room should reflect the best part of your home as you would like to live there. In addition, we have some of the best Home Decoration Ideas For Wedding seasons and the decoration of an individual's home for throwing large dinner parties regularly. For example, someone who eats out almost every night should live in a different type of home; someone who would like to host a lavish fundraiser in their living room would have an additional living space to someone who would prefer to stay in front of the TV all day.
Browse More Women's Corner