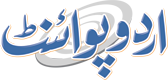 Ultimate Gift Packing Ideas For Your Loved Ones
Gift Packing Ideas – Most of us find the most rewarding moments to be watching someone's face light up when they receive a gift. Adding some creative gift wrapping to your gift will leave your family and friends with a lasting impression. Once you have some gift wrapping ideas, it's not difficult; all it takes is little skill, nor does it cost much money. We are about to share the complete list that will allow you to have wonderful gift packing ideas for your lasting events.
Clothes
Cards
Hardboard
Colored Papers
Gift wrappers
Gift Packing Ideas For Clothes
Wrapping food items in cloth is a unique and creative way to make them look appealing and fashionable. Colorful clothes are used to wrap different items such as clothes, food items, chocolates, shoes, fruits, sweets, and gift hampers.
Clothes
You can pack a gift for someone special; it means a lot as you pack the love, affection, and care for that person in that wrapping as well. Besides, there are many ideas to pack the gifts with clothes.
(جاری ہے)
However, here we will discuss three significant gift packing ideas that include clothes, using boxes, and paper as they are the most common and trending ideas.
Cards
Best Gift Packing Ideas For Him includes packing gift items in cards is a common tradition at weddings in our culture. Further, you can also have Gift Packing Ideas In Basket. Packing gifts in the basket include jewelry, fruits, sweets, perfumes, and candles.
Gift Packing Ideas For Birthday
Sometimes it isn't the gift itself that creates excitement but the way it is presented. Birthday gifts are styled in different ways for making more exciting Gift Wrapping Ideas Without Box. Furthermore, Surprise Gift Packing Ideas includes a box as well. The more common type of presenting a surprise gift packing is all wrapped up under the box. It makes others wonder what's inside.
Hardboard
Hardboards are the perfect solution when it comes to packing gift items. Now you can pack heavy items as well by using these hardboards.
Gift Packing Ideas With Wrapping Papers
Besides, making a polka-dot wrapping is an exciting idea by painting them on brown paper. Choose any color of the rainbow or go neutral with white paint. Despite looking professional, the cost will be a fraction of what it would be otherwise. All you need is to take out your watercolor paints and paper from the craft store. And with this, you can create an abstract design. Choosing complementary colors is a good tip to follow.
Colored Papers
Colored wrapping papers are another perfect gift wrapping item that is commonly used around the world. They come in different colors, schemes, and printing allowing you to have a diverse option to select from.
Gift Wrapping Ideas With Paper
Gift Packing is an art that does not require special skills. Over the internet, you might end up with different Gift Wrapping Ideas. Here are the gift wrapping ideas with paper that includes using colored construction paper. You need to cut bow shapes. Further, cut your stencils or use one of the online printables.
Gift wrappers
Gift wrappers and colored papers are the same things. With diverse options to select from, they are considered the ultimate solution for gift wrapping.
Browse More Women's Corner