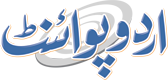 Italian Wardrobes Ideas
Italian Wardrobes Ideas – It is fundamental to our daily lives to organize and order our things, which is easier if we have a high-quality, well-placed, well-designed wardrobe. The right solution for your home décor is influenced by many factors, including the style, taste, texture, color combination, and the size of your room.
There is a significant difference between a built-in wardrobe and a traditional wardrobe or closet. Traditional wardrobes are built-in wardrobes. In that built-in wardrobe, you can make the most of the room's corners, curvatures, and space. And at the same time, there are walk-in closets. Italian Closet Manufacturers are famous for making some of the finest and elegant-looking furniture and wardrobes for your household.
jpg" data-src="https://cdn69.urdupoint.com/infographics/2021/2_a80bf.jpg" alt="Italian Wardrobes Ideas 2">
Italian Closet Design
From the newborn to the elderly, everyone needs a wardrobe. The wardrobe is where you decide what to wear each day as you start your day. These best Italian closet designs allow you to quickly arrange the things in your room when you have a wardrobe.
People who enjoy shopping and like to keep their home clean and neat need good wardrobe ideas to set up their things properly. Further, you can also find an appropriate color and texture that appeal to you and use them in your home. The guest and others like these designs as it adds a more classic and contemporary touch to your furniture.
Modern Italian Wardrobe Designs
Here are some of the best Italian wardrobe ideas that will enhance the room's aura. It is not only through their looks but also by making things easy to set up. A smart closet covers a shorter space, and there is an ample amount of space in the center to store accessories and things. Furthermore, for your dressing area, these colors will also add a very sophisticated touch.
These Designer Italian Wardrobes are a perfect combination for all the newlyweds. People about to get married will find these Italian wardrobe ideas most suitable for their bedroom decor.
Modern Italian Wardrobe Furniture
There are luxury wardrobe options that fall somewhere in between an open wardrobe and a walk-in closet. Several panels can be affixed to the wall. Select one of the exclusive fabric options or choose one of the finest wood finishes. These solutions to your wardrobe furniture offer a seamless solution for your front appearance without side panels or pillars and are visually appealing.
Furthermore, many Italian Wardrobe Brands make the best and the finest furniture for your home and offices. In addition, the Italian Wardrobe Closet offers a lot of storage and space. They are designed to save space for your room so that the movement between the rooms can never be hindered.
Browse More Women's Corner