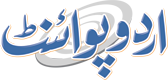 Rights Group Slams Nigeria Army For Journalist Arrest Threat
Mohammad Ali (@ChaudhryMAli88) Published August 19, 2016 | 07:17 PM
LAGOS, (APP - UrduPoint / Pakistan Point News - 19th August, 2016) : A US-based media rights group on Friday denounced the Nigerian army for threatening a local journalist with arrest for allegedly concealing information about Boko Haram's 2014 abduction of 200 schoolgirls.
"Journalists must sometimes rely on the trust of dangerous people. Coercing them to become informants risks putting all journalists under suspicion and in danger," the Committee to Protect Journalists (CPJ) West Africa Representative Peter Nkanga said in a statement.
"Nigeria's military should not threaten Ahmad Salkida and instead ensure that he is free to work." Army spokesman Sani Usman said last week Salkida and two activists -- Ahmed Bolori and Aisha Wakil -- would be arrested if they failed to show up for questioning on the whereabouts of the girls who were snatched from the northeastern town of Chibok in April 2014.
The army announcement came a day after Boko Haram released a new video purportedly showing some of the abducted girls and demanding a prisoner swap in exchange for their release. Both activists have already reported to the military, and Salkida wrote on his blog that he would do the same as soon as he returned to Nigeria.
"In the coming days, I will seek to get a flight to Abuja and avail myself to the army authorities," he wrote. Salkida, who is currently believed to be in Dubai, said he had nothing to fear because he had not done anything outside the tenets of journalism.
He is said to have high-level contacts among Boko Haram's leaders and is believed to have been involved in failed talks between Boko Haram and the government of former president Goodluck Jonathan.