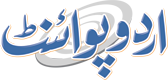 Tension In Chad Ahead Of Deby's Fifth Term
Fahad Shabbir (@FahadShabbir) Published August 08, 2016 | 11:09 AM
N'DJAMENA, (APP - UrduPoint / Pakistan Point News - 8th Augst,2016) - Chad's President Idriss Deby is set to be sworn in Monday for a fifth term in power, facing persistent resistance from an opposition that alleges his re-election was a "political hold-up". Heavily-armed security forces cracked down at the weekend, using tear gas to disperse opposition activists who rallied despite an official ban in the poor, landlocked nation. One young protester was shot dead on Sunday, opposition and police sources said. "We are in the right.
It's the government that is acting illegally by preventing political parties from expressing themselves," Saleh Kebzabo, Deby's nearest rival in the April presidential vote, said Saturday. Various groups have planned a day of "mourning" Monday, when Deby is to be inaugurated in the capital N'Djamena before about a dozen African heads of state and other guests such as French Defence Minister Jean-Yves Le Drian.
On Friday opposition activists announced they had filed a complaint in court alleging "high treason" against Deby, claiming "illegal taking of power by violence" and "misuse of public money". Deby came to power in 1990 and was re-elected in a first round vote in April with 61.5 percent of ballots cast against 12.8 percent for Kebzabo, according to official results. The opposition called Deby's re-election a "political hold-up", saying their own count showed no candidate won outright at the first stage. The election campaign was marred by a clampdown on demonstrations by unions and rights groups demanding a change of leadership and democratic reforms.
Arrests and disappearances of activists are common in the nation of 12 million.