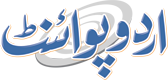 GFive Mobile Price in Pakistan - GFive Mobiles
Check out Latest GFive Mobile Price in Pakistan. These prices are applicable on all cities of pakistan. Check GFive mobile Price and Specifications of new smartphones and tablets with advance technology. What Mobile GFive Price in PKR on UrduPoint Mobile.
Price
Latest
Coming Soon
Records 1 To 24
(Total 32 Records)
Gfive is a Chinese mobile company based in Hong Kong, founded in 2008. It has become the first company to manufacture smart phones in Pakistan. It offers mobiles at reasonable prices in Pakistan. It has introduced many mobile series like President, Honor, Bravo, GPower and Blade.
The President series has mobiles that are not very high priced and of course don't come up with a lot of new features. They have the basic features of a smart phone but not as upgraded as in mobiles that are expensive.
The Honor series mobiles are lesser in price than the President series. These mobiles have lesser features than others. The Bravo, GPower and Blade series have mobiles that have almost the same price range. They are not very expensive and are quite affordable for everyone. They do not contain advanced features as the pricey phones do.
Some mobiles are better than the others and contain more specifications. In order to know which one is better and has better features, compare the mobile phones over here and choose the best one.
All the latest Gfive mobile prices are listed on this page. These prices are updated regularly on the website of Urdu Point according to the market prices of mobiles. The pictures, specifications and reviews are also given in the description of each mobile phone. The reviews are available in Urdu and in video form as well. You can find all the information about Gfive mobiles on this page.
Latest Comments
I urgently needs a GF3310 mobile by G' Please teply
By: Saleem on 20-06-2019
Search GFive Mobiles
Latest Mobiles
Search Mobiles
Mobiles Packages
More Relevant Links
Mobile Brands