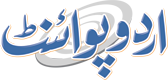 PTA Mobile Registration In Pakistan - Code And Process Of DIRBS
Find How to register your mobile phone with PTA in Pakistan. Easy Code to register your mobile phone, tablet and other devices with PTA before they are blocked.
As per Pakistan Telecommunication Authority (PTA), all SIM based devices, including mobile phones, tablets and other devices should be registered before 20th October 2018. Otherwise they will be disabled.
This new verification system is called Device Identification, Registration and Blocking System (DIRBS).

The Process to register your Mobile Device with PTA
Simply send your mobile phone's IMEI number to 8484.
You will receive a confirmation message from PTA that your mobile device is registered. However there could be some issues with the verification, and response could be different. Below are the responses given in detail
• IMEI is compliant
• Device IMEI is Valid.
Insert SIM and make a call/SMS to anyone on or before 20/10/18 date for auto registration
• Device IMEI is non-compliant.
(جاری ہے)
Please insert all your SIMs in this device and use them before 20/10/18 date to continue using this device
• Device IMEI is blocked.
Reported stolen
How to check the IMEI of your Mobile phone?
Every mobile device has a unique IMEI number, you can get the number by dialing *06#. The IMEI number is also printed on the box of your mobile phone.
If you can remove the battery of your mobile phone, the IMEI number should be printed there.
Video Instructions
Watch these videos on UrduPoint's YouTube channel for more clear instructions
and
More Mobile Codes Informations