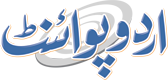 Vivo Mobile Price in Pakistan - Vivo Mobiles
Vivo Mobile Price in Pakistan: Vivo is a Chinese mobile company that was established in 2009. It manufactures smart phones and their accessories, develops software and provides online services. It mainly focuses on giving its users the best photography and audio experiences by using Hi-Fi audio chips in mobiles. They believe photography is a way of expression for many, an art; so they take mobile photography to a professional level and let their users cherish the beautifully captured memories.
Price
Latest
Coming Soon
Records 1 To 24
(Total 276 Records)
Vivo Mobile Price in Pakistan
Two series have been introduced by Vivo mobile company; the V series and the Y series. The mobiles of both the series are equipped with increased ROM, RAM, processors, best possible speakers and mike using Hi-Fi audio chips and high quality front and back cameras to get you amazing pictures of every moment you capture.
The V series has got four mobile phones in it. These mobiles have the following features: smart split that splits the screen into half and lets you use two apps simultaneously; face access to unlock the phone instantly; app clone to use two accounts to log into one social media app; fingerprint unlock; high definition front camera to capture clearer selfies and portraits; dual rear camera to get focused pictures; updated game mode that blocks all notifications except the preferred ones; eye comfort mode that helps reduce visual fatigue by filtering blue light; pocket karaoke bar and full view display.
Vivo Mobiles: Y Series
The Y series has six mobile phones in it that have the following features. Perfect selfie with extraordinary clarity and vivid natural colors; selfie softlight giving you soft, radiant complexion in every picture; face beauty mode that hides all the facial flaws; sleek brilliant design; long lasting battery; eye protection mode that filters blue light; smart screen flash that makes your face look brighter in low-light environment; triple card slots; smart split to use two apps at the same time; wide angle lens to fit more people in a group selfie; super screenshot including long, rectangular and funny screenshots and screen recording; smart wake that lets you access your favorite apps through different swiping patterns when the screen is off; bokeh mode to blur the background of pictures in an artistic way; fingerprint unlock; and app clone that helps you separate your professional and personal life by logging in with two accounts in a single social media app.
With such a wide range of interesting and fascinating features in mobiles, it's hard to know which one is better. To make this decision easier for you, this page lets you compare Vivo mobiles with other mobiles in terms of their prices, specs, colors, display sizes, RAM, ROM, and camera range.
Vivo Mobile Price
The pictures of all mobiles are displayed and the specifications and features are all mentioned in the description. User feedback about different mobiles and video reviews are also available on this page. You can find all information regarding Vivo mobile phones over here such as their prices in Pakistan, pictures, specs, comparisons and reviews. The prices in Pakistan are updated daily on the website of Urdu Point according to the market prices of mobiles.
Latest Comments
I love vivo company
By: M Younas on 09-06-2023
Vivo is the best mobile
By: Nadeem Ahmed on 19-01-2021
Search Vivo Mobiles
Latest Mobiles
Search Mobiles
Mobiles Packages
More Relevant Links
Mobile Brands