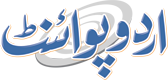 Samsung Mobile Price in Pakistan - Samsung Mobiles
Samsung Mobile Price in Pakistan: Samsung Electronics is a South Korean multinational electronics company and it has been serving in the field for a long period of time. Samsung smartphones have been doing wonders in the world of technology. Samsung phones are now categorized in many ranges, each with distinguished specifications and features. The brand has a lot of competitors in the market but the mobile growth of Samsung in Pakistan is high especially among the elite class of the society. Samsung mobiles are doing wonders in the field of technology, moreover, they are giving competition to other renowned apple and android brands. There is a long list of Samsung different mobile models with a huge difference in features and specifications, these mobile models are with different ranges of price. Samsung mobile prices in Pakistan vary as there are three price-range sectors: high-end, mid-go, and low-budget. New Samsung models 2020 will be priced according to the sector, it will belong. Likewise in the year 2019, the New Samsung models 2020 prices in Pakistan will be relevant to the specifications of their smartphones.
Price
Latest
Coming Soon
Records 1 To 24
(Total 315 Records)
Samsung Mobile Price in Pakistan
Samsung galaxy series is one of the most famous phone series in world history and it provides great features like great camera quality, resolution, screen size, dual sim availability, long battery lifetime, mobile internet, 3G and 4G data assistance etc.
Galaxy series consists of upper mid-range smartphones with highly distinguished features. Its first phone was launched in 2014 and since then it has been doing wonders by offering great featured mobile phones. Samsung has recently launched an S9 phone and it has been bought by many from all over the world.
With each newly introduced galaxy phone, it has become a strong competitor of the iPhone. Samsung Galaxy is available in a moderate price range to high price range, Samsung mobile price in Pakistan varies from high to low as the specifications of the phone vary too.
Samsung Mobile Galaxy Note Series
Samsung note series is also a famous one and every newly introduced phone provides great features with a lot of new innovations and specifications. The brand has offered many outlets in Pakistan and they have been serving people with great features phones as well.
Note series offer stylsh feature when they name as S pen, it allows the owner to draw or doodle something and send it to its loved ones. Very recent phones from Galaxy and note series comes with a curved screen or edged screen feature and it distinguishes the brand from other competing brands.
These type of new and unique features makes this brand one of the fastest-selling brand in Pakistan. Galaxy Note 8 provides a combined features phone with features from both galaxy series and note series.
S7, S8, and S9 reside in galaxy series and they show good features. Galaxy phones are available within a very reasonable price range. Galaxy series is further categorized in J series and S series. J6 and J7 show the great camera and internal memory quality. The brand offers an appropriate screen size with great resolution quality as well.
Consider These Things Before Buying Samsung Mobiles
Before buying a phone, people tend to compare their desired phones with other brand's phone just to know that they are buying the best one. Mobile phone comparison is a very common thing but its time taking too as different sites give different types of data.
Urdu Point's exclusive page of comparing phones provides the facility to compare two different brand phones, in this way one can get features and specification comparison of the two mentioned phone.
UrduPoint presents all Samsung Mobile Prices in Pakistan If a person wants to compare Samsung galaxy phone with any other android phone or even with iPhone they can visit Urdu Point for perfect mobile comparison.
Samsung Mobiles FAQs
Which Samsung smartphone is the best?
In the previous year 2019, Samsung launched the best high-end and mid-range phones. On the top, there are Samsung Galaxy Note 10 and its Plus version, Samsung Galaxy S10 with its Plus variant, Samsung Galaxy A90 (5G), Samsung Galaxy A80, and all other major Note and S series. However Samsung excelled its mid-range with the A-series and the best among all are Samsung A50, A30, A20, and so on. Samsung M and J series to incorporate some of the best gadgets the company has ever produced.
Is Huawei better than Samsung?
Huawei started launching smartphones in Pakistan in 2011while Samsung was present at the market in 2009. Every before the year 2009, Samsung's basic phones were highly preferred. Samsung is considered to be a reliable brand as it's an old company with incomparable quality. On the other hand, Huawei exhibits the basic smartphones at the not-so-good resale price. In Pakistan, there is a mixed review regarding these smartphone giants but anyway, each of them has made their special market.
How Samsung Mobile Prices in Pakistan vary?
The Samsung Mobiles prices in Pakistan are determined by the series. The highly-priced Samsung Smartphones in Pakistan belong to Note and S series. Now A series are too involved with gadgets like A90 and A80.On the contrary, Series like A, J, and M are supposed to be the mid-range smartphones so their prices in Pakistan are too kept a bit low.
Will Samsung Mobile 2020 in Pakistan launch a foldable smartphone?
In 2019, the world was stunned by the Samsung's first foldable phone "Samsung Galaxy Fold". Samsung Mobile 2020 in Pakistan will most probably launch Samsung Galaxy Fold 2 this year. Except for the Fold series, Samsung will most probably introduce the Galaxy W20: an advanced version of Galaxy Fold this year 2020.
Latest Comments
Urdu point join krna chahta hn
By: Aamir Hussain on 19-06-2023
Urdu point zindabad
By: Aamir Hussain on 19-06-2023
good
By: Abbaskhan on 09-12-2022
Many Oppo reno 3 pro 5G Lena ha kya parees ha
By: Ehsan Ali on 05-05-2020
Sir Change Your Website Hosting
By: Qamar Abbas on 28-04-2020
Search Samsung Mobiles
Latest Mobiles
Search Mobiles
Mobiles Packages
More Relevant Links
Mobile Brands